Ideas
Giving Back is Rewarding
When the team at Watson started planning our first ever fundraiser, we weren't sure what to expect. We didn't know if people would give, we didn't know if they were interested in the arts, or if they just wanted to. attend a fantastic holiday party.
We certainly had no idea we would wind up raising over $5,000 in just a few short weeks, blowing average fundraising stats out of the water.
AVERAGE NONPROFIT FUNDRAISING
WATSON FUNDRAISING
$612 per 1,000
website engagements*
$5,000 per 170
website engagements (almost 50x more effective)
Our goal was simple: to drive brand awareness for Portland Center Stage, Oregon Ballet Theatre, The Oregon Symphony, and Oregon Children's Theatre (OCT), while simultaneously raising funds for OCT. Sounds simple, right? But our friends, clients and neighbors would need a reason to give.
*Source: QGiv.com
"
As storytellers ourselves, our goal was to give back to organizations who were bringing culture and creativity to the community. Although we had never attempted a fundraiser before, we knew if we could pull it off the support for these organizations would be worth it.
MATT WATSON — CREATIVE DIRECTOR & PRESIDENT, WATSON CREATIVE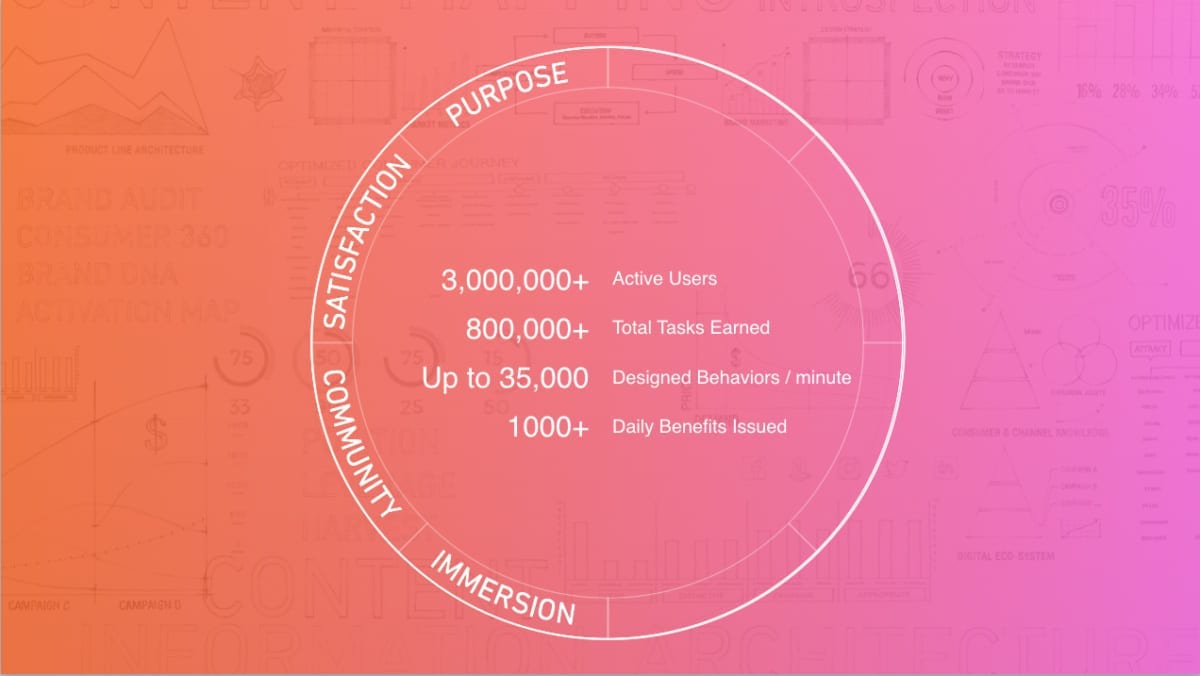 A REASON TO GIVE
Gamifying fundraising garners big results
To make a successful first-time fundraising event, we had to start with what we already knew. We knew we could incentivize people to take action using Watson's loyalty platform, MOTIV8. We've seen incredible success using MOTIV8's gamification system with over 50 professional sports teams, from The New York Yankees to The Portland Trail Blazers. MOTIV8's unique system incentivizes users to engage in behaviors with unique rewards. For example, sports fans at a stadium can be rewarded with points for purchasing a soda. The points can then be redeemed for exclusive rewards. Using this system, we've seen casual fans transform into die-hard brand champions.
But the question remained, would this powerful system motivate people to give?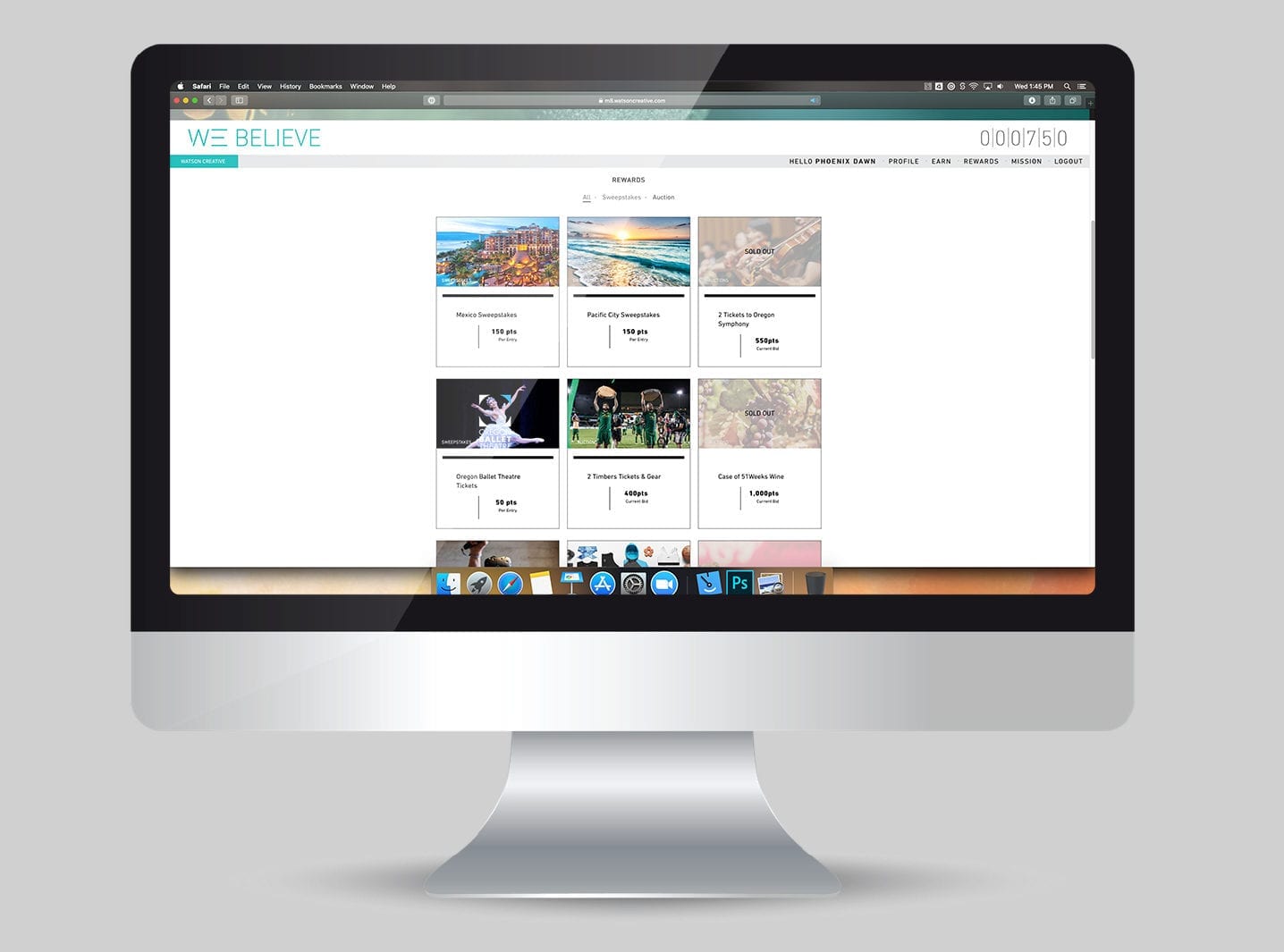 TIMELINESS OF AWARENESS
Non-profit fundraising before & during Watson's Holiday Benefit Bash
Relying solely on email blasts and word of mouth from a small sample audience, we drove traffic to our Holiday Portal and teased pertinent information about our festive Holiday Bash event (like what cocktails we would have). Rewardable actions included visiting web pages, signing up for email newsletters, taking quizzes, liking social media platforms, and donating to OCT. The points they earned could be used to enter giveaways and bid on a variety of prizes, including a grand prize Mexico getaway.
We predicted user donations and bidding would be at a higher rate during the event versus before. In fact, 64% of donations occurred at the event and most users also redeemed their points during the event. Users were able to easily log in on mobile and use their points to bid in real-time, resulting in bidding wars and incentivizing them further.
However, user engagement before the event was still exceptionally high, with nearly 87% of points awarded before the Holiday Bash. This combination of before and during event engagement made for an engaging user journey over the course of several weeks.
Had we had more time, we would have ignited the 'before' stage and built out a series of campaigns to extend the engagement well beyond the single day event.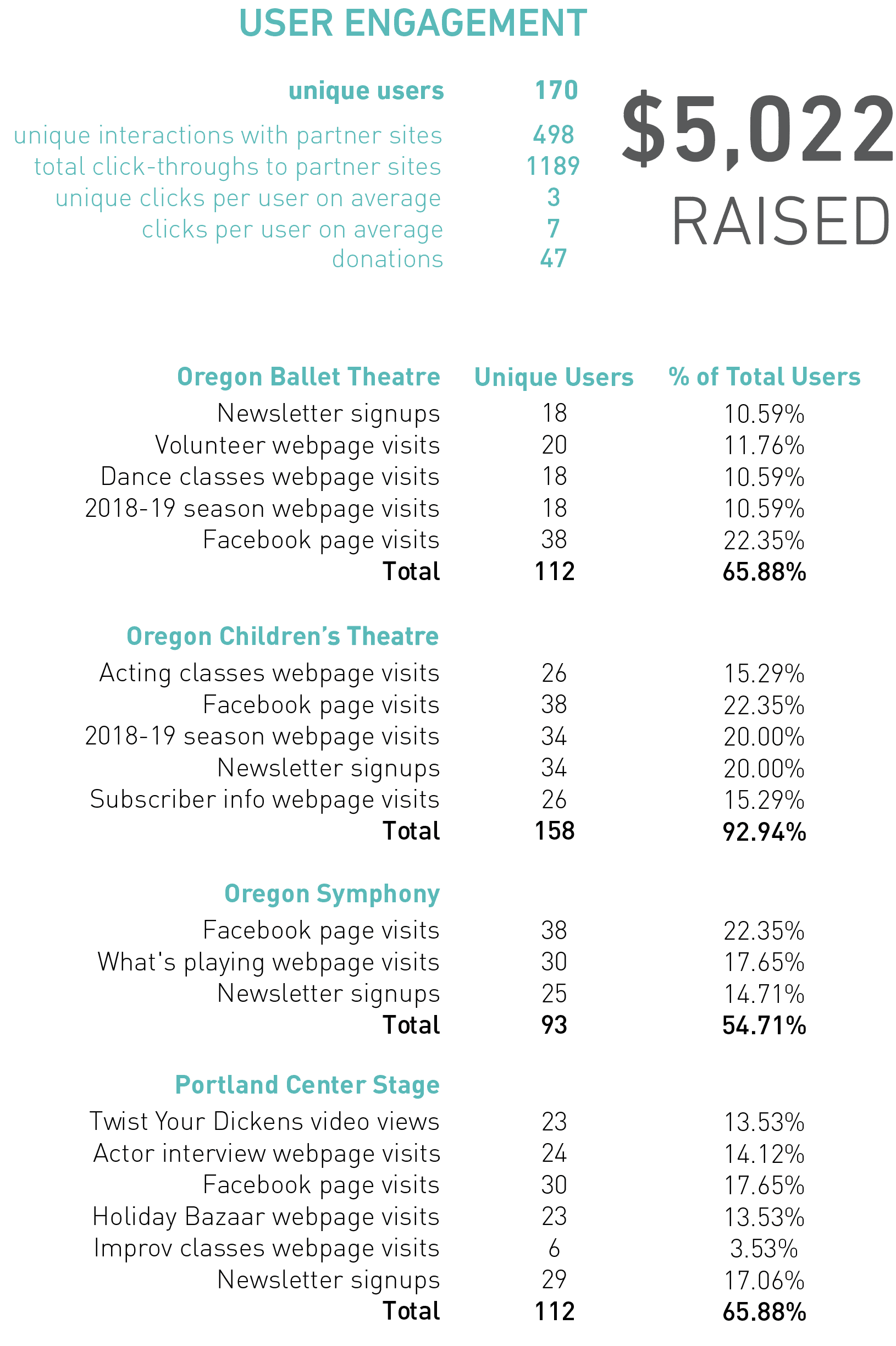 DATA FOR DAYS
Easy earn opportunities amplify web traffic
The end result was nearly 500 unique interactions with our partnering arts organization's websites, and over $5,000 in funds raised for OCT from only 47 donors. The average donation amount was $106. Those are big results for such a small sample size.
So how does this measure up to average fundraising stats? According to QGiv.com, the average donation made from email fundraising is $57. The average open rate for nonprofit emails is between 15% and 17.5%, while Watson's email blasts averaged at 25%. Typically a nonprofit will only raise around $612 for every 1,000 website visits. Basically, we nailed it. We attribute our fundraising success to the effectiveness of intrinsic motivation. The rewards for engaging with each nonprofit began before our event even started.
After registering in the portal, users immediately became immersed in the experience of giving. Users were awarded points for small actions that provided instant satisfaction. Our community joined together at the event, and our goal to support
the arts gave users a clear understanding of a joint purpose.
"
We were so thrilled to partner with Watson Creative and bring awareness for OCT to a whole new audience. It allowed us to educate a new community on the impact of the arts for children and beyond. The event itself was a very creative model for how businesses can leverage their strengths and assets in support of their community.
ROSS MCKEEN — MANAGING DIRECTOR, OCT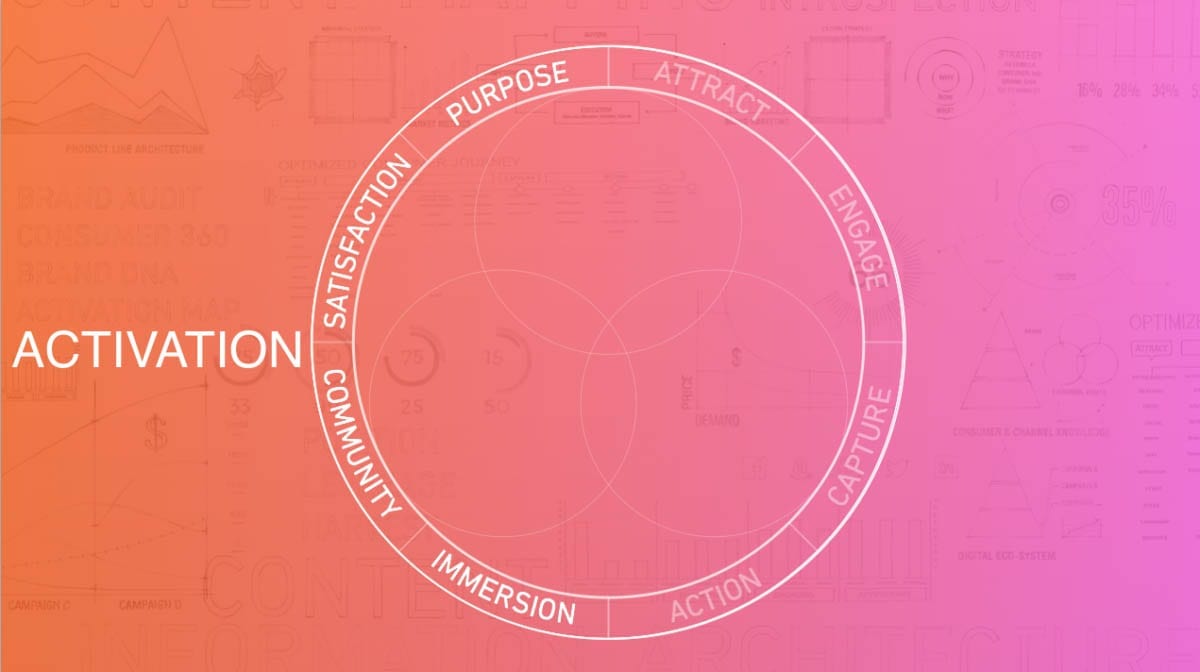 A WIN-WIN
Rewards fuel incentivization and mutually benefit brand awareness
Maybe it was the festive atmosphere or the moving performances by OCT's Young Professionals. It could have been the strong cocktails. The night was full of incentives, but the real stars of the show were the epic rewards our guests could enter to win with their points. From Portland Timbers gear to a 7 day stay at a Mexican resort, we were floored by the generosity of our sponsors and happy for the opportunity to promote their brands alongside our event.
Because it wasn't just about raising funds, it was about raising awareness for all brands involved.
WE MIGHT BE ON TO SOMETHING…
We learned a lot from Watson's Holiday Benefit Bash. Mood lighting is key. Dance parties are critical. We have an incredibly generous community. We should have ordered more food. The list goes on!
Mostly, our results are a huge testament to the power of gamification and its effectiveness towards fundraising. With the right incentives, giving back can be more rewarding and successful.

"
Tell me and I forget, teach me and I may remember, involve me and I learn
BENJAMIN FRANKLIN
Watson Creative is a full-service creative agency with clients ranging from over 50 professional sports teams (like the New York Yankees and our hometown Portland Trailblazers), to small local Portland companies. Watson Creative provides integrated business and design solutions that cover branding, print, product, digital, and environments. Learn more at watsoncreative.com
MOTIV8 provides a total solution for customer motivation. By combining decades of brand expertise with the most powerful motivation platform on the market, MOTIV8 takes your users on a journey from low-commitment engagements and turn them into highly activated brand champions. Using an advanced gamification engine MOTIV8 can engage users at every consumer touchpoint, incentivizing just about any behavior you can dream up.
"
Life's most persistent and urgent question is,
'What are you doing for others?'
MARTIN LUTHER KING, JR.
Giving Back is Rewarding
by Matt Watson