Ideas
Watson Creative Honored as Clutch Top 1000 Company for 2021
All great things start from a simple idea — and we at Watson Creative, want to harness the best results from your ideas and bring them into reality. Since 2008, our team has been going trailblazing the creative industry through research-based solutions and services. This Portland-based company has the heart, expertise, and talent you need to scale your business.
To cap off this amazing yet rollercoaster-of-a-ride year, we're extremely excited to announce that we've been officially recognized as a Clutch Top 1000 Leader this 2021!
Clutch is a widely recognized B2B review and market research platform located in the heart of Washington DC. Each year, the site celebrates the best and brightest companies around the world. Verified reviews on Clutch play a major contributing factor in determining the leaders — needless to say, this award was made possible thanks to our clients.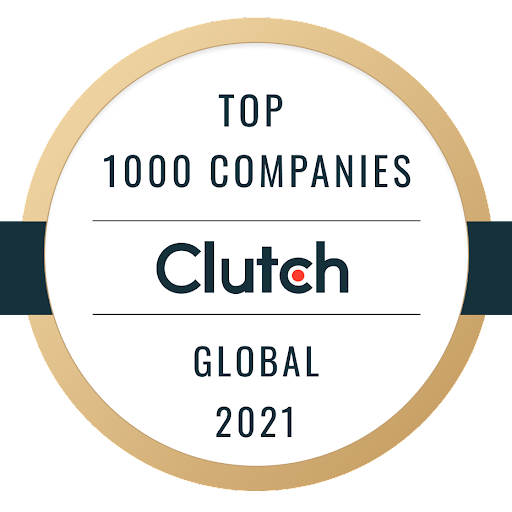 "It's an honor to be recognized among the 1000 best agencies in the world! The Clutch award is meaningful as it's a validated platform by the people and companies we serve. We're absolutely grateful!" — Chief Executive Officer of Watson Creative
This award reflects the hard work, dedication, and great relationships we've built over the years. We're incredibly thankful to have this title to our name!
As we celebrate this milestone, we take a moment to congratulate our clients — their success is our success, and our wins are also their wins. Thank you for trusting the team and showing your unwavering support!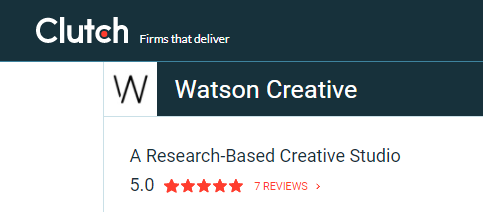 Moving forward, we are excited to see what's ahead for the team. We're looking ahead to unlock more wonderful milestones and recognition like this.
Strategy, storytelling, and passion — the Watson Creative team have them all. Work with us and see why we're one of the top 1000 best companies on Clutch! Send us a message and let's connect.
Watson Creative Honored as Clutch Top 1000 Company for 2021
by Watson Creative