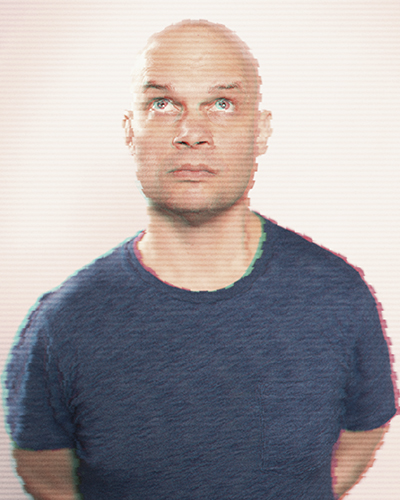 Highlights
Umpqua Bank
Oregon Symphony
University of Virginia
Whole Foods
KinderCare Education
Ian Miller
Senior Writer
My father went AWOL in the early 70s, just after the killings at Kent State. He'd spent 14 years in the United States Army. West Point, Green Beret, 18 months in Vietnam. He picked up my mother in Kansas City. They drove to Canada. Two years later, they opened a natural food store in Coos Bay, Oregon. My father went to court, fought for an honorable discharge and won. He grew a beard down to his belly.
I was raised to believe that making something new is a radical act. Because while analytics and data matter, the stories that stick are the stories that have always stuck. The journey across the divide. The leap into the void. The climb over the wall.
Our clients have a story to tell. Our job is to make it stick.
TEAR SHEET
As a writer and strategist, Ian has created award-winning work for Umpqua Bank, Oregon Symphony, University of Virginia, Tillamook Dairy, Portland State University, Whole Foods, ConMet, Chatham Financial, KinderCare Education, and LEAP IP.
Before turning his attentions to advertising and branding, Ian taught literature and writing at Cornell University's international campus, first as Lecturer of Writing and then Assistant Professor of English. His short stories, essays, and poetry have appeared in The Massachusetts Review, War, Literature & the Arts, Ghost Town, BlazeVOX, Confrontation, and elsewhere.
Commercial and artistic recognitions include: 2019 MarCom Award, Gold (ad campaign). 2019 MarCom Award, Gold (white paper). 2019 Hermes Creative Award, Platinum (video). 2018 Hermes Creative Award, Gold (digital). 2018 AVA Digital Award, Gold (video). 2017 MarCom Award, Gold (print). 2017 CCCC Outstanding Book Award. DIAGRAM's Innovative Fiction Contest, finalist. Conium Review's Flash Fiction Contest, semifinalist. Summer Literary Seminar's Unified Literary Contest, finalist (x3). Best of the Net, nominee. Best New American Voices, nominee. Bread Loaf Writers' Conference, scholarship. Banff Centre, Creative in Residence (x4). Cornell University, Award for Excellence in Teaching (x3).
Native to Portland, Ian lives in a 1920s bungalow in the neighborhood of Rose City Park with his wife and daughters, Hazel and Coral. Also, an enormous Maine Coon they call "Frankie" for reasons Ian has yet to understand.
Shovel, pickaxe, dynamite
There's talent. There's a little luck. And there's the cornerstone of great partnerships with incredible clients.
We believe great work happens when great people work together. That's why we're always looking for the next great person.