For the past 175 years, The Washington County Sheriff's Office has served one of the four original counties in Oregon and has a rich history dating back to the early pioneer days of the Pacific Northwest. Watson Creative was tasked with designing and creating a strong web presence and brand identity that echoed their strong ideals, commitment to service and community, honor of wearing the badge, and goal of propelling their deputies into the 21st century.
WASHINGTON COUNTY SHERIFF'S OFFICE
Background
WCSO came to Watson at a critical junction in time when over half of its force was at or near the age of retirement. This meant that recruitment was crucial to the continued expansion of the force serving Washington County in Oregon. Their previous site was complex and problematic with too much information. They needed a recruitment website that would attract new talent to the force.
Strategy
Our approach to creating an optimized website first involved strategy workshop sessions to better understand the client. From there we were able to learn how to position WCSO as the premier law enforcement agency for prospective deputies in the NW and beyond. The Watson team employed captivating HD photography, dramatic color, and bold design to accomplish this.
"The work Watson created is better than we could have ever imagined. Our team is not an easy sell and we're fiercely protective of our agency and will only accept the best. We are both excited and proud of this project, truly a great accomplishment for your team."
JESSICA CHANDLER / WASHINGTON COUNTY SHERIFF'S OFFICE
OFF-DUTY AND ON-DUTY PHOTOGRAPHY
In producing new imagery, our mission was to convey the modern deputy as human beings. They are your brothers and sisters, fathers and mothers, and your neighbors who visit parks and recreate as much as you do. Our goal was to portray both the deputy on-duty as well as off-duty in a split-screen effect, enabling the visitor to imagine themselves as a potential deputy.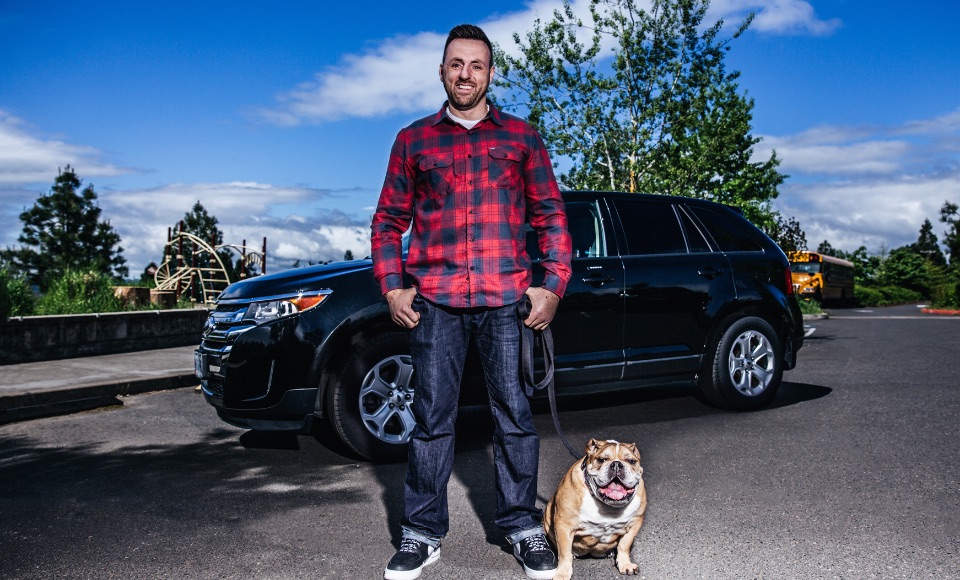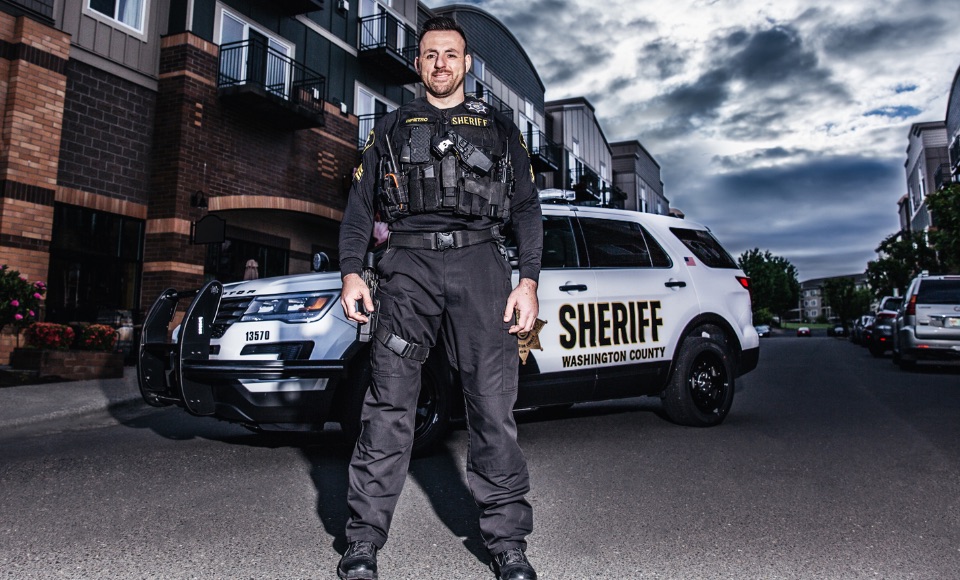 Designing a Brand Identity
Our extensive design incorporated many elements including custom icons representing various aspects of law enforcement, as well as infographics and animated effects.
Design elements from the site are carried through to print and other digital marketing items including promotional materials, printed posters, banners, and brochures.
"When people have an emergency, they call the sheriff's office. When we have a design emergency, we call Watson Creative."
JESSICA C. / WCSO