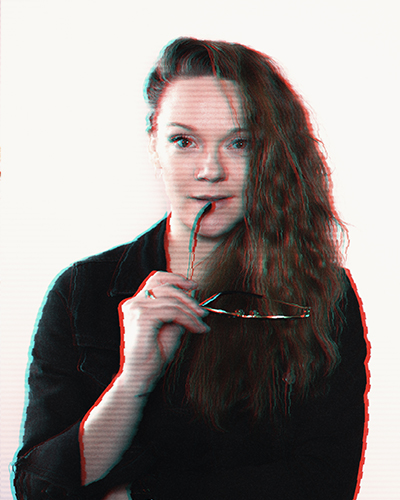 Highlights
Allen Iverson
Super Bowl XLI
Portland Trailblazers
Oregon Symphony
3M
Douglas Elliman
Jazz Aspen Music Festival
Dennis Dixon
Angi Arrington
VP of Creative
I believe every client must be challenged to achieve the extraordinary. Playing it safe gets you nowhere. But going bold without clear intentions isn't the answer either. You need logic and passion. Well-researched strategy and inventive design. Pragmatism and wild abandon. Magic in the synthesis of oppositions.
The magic of Watson is our ability to couple big agency expertise with entrepreneurial ambition and agility. Whether you're the front office of the New York Yankees or the genetics team at a blueberry farm, we're going to dig into what you love to do and help you do more of it for more people.
TEAR SHEET
Alchemy is everywhere. Angi's job is to extract it.
As a shooting guard and three-year starter at St. Mary's University, Angi launched her career by blending her love for sports and design at WinCraft. She partnered with the NFL, NBA, MLB, NCAA, MLS, and NASCAR to create custom designs for professional athletes and teams. After WinCraft, she dove headlong into agency life, collaborating with giants such as 3M and Douglas Elliman.
Widely recognized for her creative expertise and talents, Adobe asked Angi to join the 2019 Adobe Illustration Grand Summit in New Delhi, India. There she worked with a team of her peers from around the globe and Adobe product engineers to advance future iterations of Illustrator.
Learn. Grow. Challenge. These are the maxims that shape Angi's approach to work and life.
Every mark matters. Every inspiration has to be justified. Every tactic tinted with a little enigma. From print to digital, analytical to mystical, Angi's intelligence and tenacity give her the ability to flex across the spectrum of commercial art: strategy to creative to execution.
Whether crafting campaigns for the Oregon Symphony, rebranding a Silicon Valley VC firm, or directing a lifestyle photoshoot for the Washington County Sheriff's Department, Angi's deep design thinking transforms how brands are received by the world.
Shovel, pickaxe, dynamite
There's talent. There's a little luck. And there's the cornerstone of great partnerships with incredible clients.
We believe great work happens when great people work together. That's why we're always looking for the next great person.