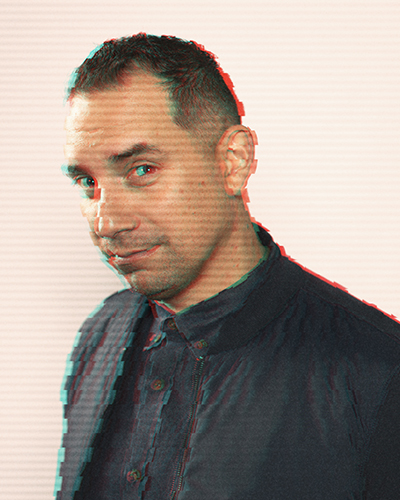 Highlights
Umpqua Bank
Ninkasi Brewing Company
SR Smith
R&H Construction
Wild Roots Vodka
Kaiser Permanente
Emerick Architects
Colby Schlicker
EVP of Growth
I believe businesses are only as good as the people behind them. Those people need good partners. The most exciting part of my job is listening to the ambitions, dreams, and challenges of those behind the wheel—collaborating to build creative ways to reach collective goals.
Cool heads prevail in this world where everyone is trying to cut through the noise. Decommoditize. Plant your flag.
TEAR SHEET
Colby's focus is growth, creating situations for talent and teams to thrive. Whether developing business face-to-face, positioning brands, or leading the implementation of internal and external initiatives, Colby is driven to get it done.
Colby is a teacher and coach at heart. His past experiences as a high school teacher, basketball and baseball coach, and a marketing director for a startup bank have shaped his perspectives on communication and storytelling. Colby demands clarity, irreverence whenever thoughtfully conceived, and for every client to know their story inside and out.
Today at Watson, Colby wears many hats as the EVP of Marketing. Not only does Colby help promote Watson Creative to the market, manage sales and business development, but Colby is also responsible for quality control at key milestones and events within the relationship.
Colby believes that brands can mean something special; that organizations can achieve more than people's expectations if leadership is willing to market in the actual era that we're currently living in. As a relationship builder and marketing leader, from sales to company culture, Colby understands what it takes to deliver and align purposes with messages—creating stories of transformation and success.
Colby lives in SE Portland with his lovely wife, his two fun-loving and sporty sons, and Dolly the rescued Hawaiian street mutt. While his competitive basketball days are behind him, he still coaches his sons' teams. He enjoys being active in the outdoors and date nights with his wife.
Highlights
Lewis & Clark Bank
First State Bank of Middlebury
InFocus
Kaiser Permanente
Ness Campbell Crane
Corpac Construction
Shovel, pickaxe, dynamite
There's talent. There's a little luck. And there's the cornerstone of great partnerships with incredible clients.
We believe great work happens when great people work together. That's why we're always looking for the next great person.