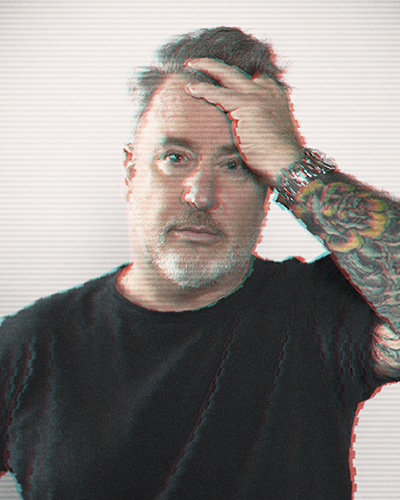 Highlights
Kent Gallery
MTV Madonna Tour
ACLU
Nike
Oregon Ballet Theater
Soraa
Oregon Symphony
Greg Needham
VP of Strategy
For as long as I can remember, the power to move people through the combination of words and imagery has been at the core of my creative drive. The ability to impact the world through better design and craft messages that move the soul is more than a job description. It is an ongoing pursuit that drives me everyday.
I am a firm believer in the famous Robert Peter's quote, "Design creates culture, culture shapes values, and values determine the future." Being a part of that is not only fulfilling but vital.
TEAR SHEET
Greg got his start in design when he first touched a computer in 1985.
He majored in design and history, and had a brief stint working with Apple Computers at the dawn of the desktop publishing age. He then worked as a designer, art director, and photographer in the Portland area at several firms that were instrumental in pushing digital design forward.
Greg opened his own agency in South Florida in 2006, where he worked with both local and national clients, including MTV and the Waldorf Astoria and Hyatt hotel chains. Relocating to Austin, Texas, he was a Creative Director for MOSAK Advertising & Insights, working with a wide range of clients including national chain Chuy's Tex Mex, the Texas Parks & Wildlife Department and 3M, helping create award-winning local and national campaigns.
Greg joined Watson Creative in 2015, where he heads up the creative department and makes the connection between strategy and the creative process.
Highlights
 Nike Sustainability
Oregon Ballet Theatre
LegitScript
First State Bank of Middlebury Florida Keys
Aqueduct Authority
3M Global Electronic Services Division
Texas Parks & Wildlife Dept
Shovel, pickaxe, dynamite
There's talent. There's a little luck. And there's the cornerstone of great partnerships with incredible clients.
We believe great work happens when great people work together. That's why we're always looking for the next great person.