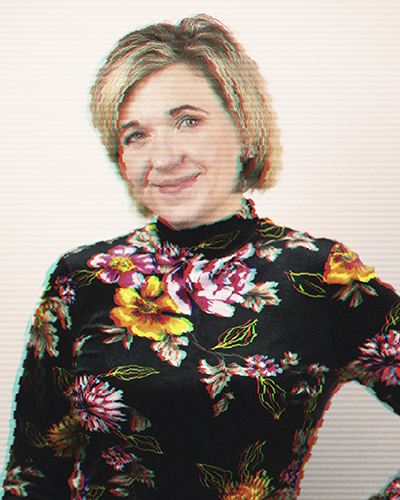 Highlights
Jenni Lippold
Senior Account Manager + Producer
We're living in a time where one person can reach millions through a single point of digital media. The Gutenberg press has met nuclear fusion.
I believe this amplifier is the ultimate change agent. With millions of possible touchpoints, questions of how we digest stories, block out the noise, and take meaningful actions are more pressing than ever.
The root of communication is commune: people abiding together. Design is about people. Our business uses design to help people abide better together in an exploding digital economy.
TEAR SHEET
Leading dynamic teams. Extracting order from chaos. And delivering meaningful outcomes to clients. That's Jenni: people and systems, all day long.
Beginning her career as a photographer and front-end designer, Jenni has sharpened her creative and strategic edge over 13 years of team management and digital strategy experience. She has led app development, go-to product launches, custom web builds, ad campaigns, and experiential branding for Tesla, Toyota, Disney, and Nike—to name a few. Jenni holds certifications in agile project management, scrum master, PMP, and an MA in Digital Management.
Outside the studio, Jenni helps local startups elevate their marketing strategies, keeps pace with her two young children, and supports social justice initiatives in the community.
Shovel, pickaxe, dynamite
There's talent. There's a little luck. And there's the cornerstone of great partnerships with incredible clients.
We believe great work happens when great people work together. That's why we're always looking for the next great person.