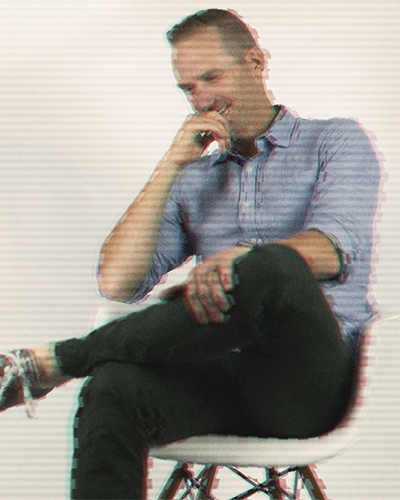 Highlights
OSU Board & Advisory
OBT Board Member
LECTURING GFU, OSU, PSU
Ace Awards
IDEA Design Excellence
DDI · WOLDA · PDEA
Volvo Sports Design
Cooper-Hewitt Design Museum
IDSA · Gold Medal
Industrial Design Annual
Print Magazine Annual
Museum of Modern Art
RISD & OSU Honors
EXPERIENCE
Managing Director · Watson Creative
Professor · OSU & PNCA
Nike · Design & Marketing
Lippincott · Brand Design
Lloyd EcoDistrict · Board Member
EDUCATION
George Fox University · MBA
Oregon State University · DESIGN
Matt Watson
CEO + Executive Creative Director
I believe in understated yet confident aesthetics. Simple, clean lines. The synergies between business and design. And competition. The fiercer, the better.
The frenetic pace of market innovations is a pressure cooker for businesses trying to promote brands, launch products and services, and fight for relevance against increasingly shorter attention spans.
Our job at Watson is to deliver new ideas, structured planning, world-class design, and stories that drive conversion for clients.
TEAR SHEET
Creative lead. Business strategist. Sneakerhead. Matt cut his teeth as a designer at Lippincott in NYC before joining NIKE as a senior member of its creative team. After 11+ years at NIKE, something happened. Matt's father was dying of cancer, and he left the organization to take care of family.
By 2013, Matt was teaching courses at local universities and freelancing from his drafty attic in North Portland. Today, Watson is a multidisciplinary creative studio that shapes businesses from the inside out. Leading a team of researchers, strategists, creatives, developers, and storytellers, Matt has focused the studio's diverse capabilities on a singular goal: to be counted among the best creative studios on the West Coast.
Over the course of his career, Matt has collaborated across industries with some of the world's leading companies, including Apple, EA Sports, PlayStation, Disney Marvel, LEGO, Pendleton, Audi, and 50+ professional sports teams. Active on the Advisory Board for the School of Design at Oregon State, Matt regularly lectures at design conferences and major universities like Yale, NYU, and the University of Washington.
His artwork and writings have been featured in 50+ publications, 7 documentary films, and at MOMA in New York. Graduating with honors from Oregon State University, Matt turned down the President's Scholarship to study at Rhode Island School of Design (RISD) in order to stay with NIKE.
During his tenure, he held senior creative roles across the organization—creating product for 43 retail seasons, 5 Olympic Games, and 52 professional athletes. While helping evolve NIKEiD into a dominant customization platform for consumers, Matt studied nights at George Fox University to complete his MBA.
Husband. Father of two. Avid hiker. Perennially frustrated OSU Beaver fan. Matt (backed by his infectious energy, positive spirit, and an unshakable belief in the power and talents of his team) helps hundreds of businesses ignite new brands and initiatives every year.
Highlights
OSU Board & Advisory
OBT Board Member
LECTURING GFU, OSU, PSU
Ace Awards
IDEA Design Excellence
DDI · WOLDA · PDEA
Volvo Sports Design
Cooper-Hewitt Design Museum
IDSA · Gold Medal
Industrial Design Annual
Print Magazine Annual
Museum of Modern Art
RISD & OSU Honors
EXPERIENCE
Managing Member · Watson Creative
Professor · OSU & PNCA
NIKE · Design & Marketing
Lippincott · Brand Design
EDUCATION
George Fox University · MBA
Oregon State University · DESIGN
Shovel, pickaxe, dynamite
There's talent. There's a little luck. And there's the cornerstone of great partnerships with incredible clients.
We believe great work happens when great people work together. That's why we're always looking for the next great person.