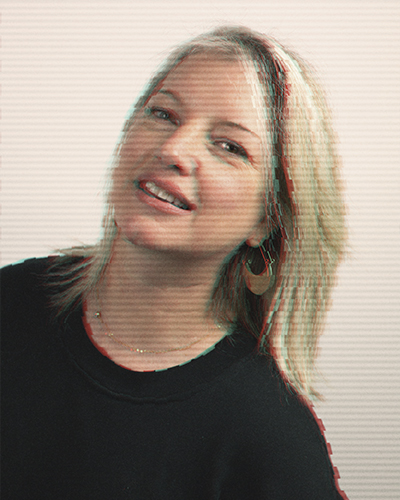 Highlights
Wacom
Nike
Graco
Rubbermaid
TDK
Michelle Blinkhorn
VP of Operations
I believe in the power of teams. Teams of collaborators and artists and innovators that are more than the sum of their parts. I believe that when egos are set aside and assumptions are questioned, ideas have room to come to life.
TEAR SHEET
Backed by two decades of agency and client-side experience, Michelle oversees operations at Watson—optimizing the processes and tools that support the people who make Watson Creative.
Launching her career as a writer and brand strategist, Michelle was quickly drawn to the connection points between research, strategy, and execution, with specific interest in how brand character is expressed across products, services, and marketing communications.
She has driven cross-disciplinary design and marketing solutions for world class brands including: SirusXM, NIKE, Samsung, Intel, Wacom, Logitech, Graco, Rubbermaid, Precor, Memorex, TDK, Whirlpool, Microsoft, and Johnson & Johnson.
As a fourth-generation Oregonian, Michelle likes to spend as much time as possible outside skiing, gardening, and hiking with her dogs
Shovel, pickaxe, dynamite
There's talent. There's a little luck. And there's the cornerstone of great partnerships with incredible clients.
We believe great work happens when great people work together. That's why we're always looking for the next great person.