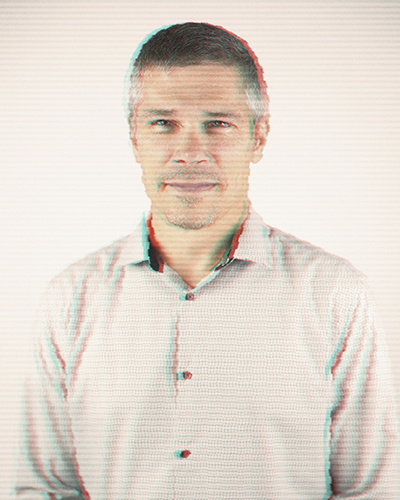 Highlights
Travel Oregon
Embassy Suites
Intel
Citibank
Nike
Outrigger Hotels
Hawaiian Airlines
Portland Trailblazers
Costco
Todd Jetton
Senior Account Director
Thriving at the intersection of business challenges and transformative solutions, my job is to take what ails you and mix up an elixir.
Our creatives make magic happen. And that's cool. But I'm interested in the science of your business, the constraints you're dealing with, and the spaces where right answers emerge.
Left brain, right brain. Art, math. Creative, strategic. Everything in balance.
TEAR SHEET
Account leadership. Problem slayer. Competitive cyclist. Todd built his 20-year career in design by directing client engagements for top creative agencies on the West Coast—including Second Story, Opus, Ziba Design, and now Watson Creative. He has led strategic, creative programs for Daimler, Intel, Wacom, SiriusXM, Logitech, Proctor & Gamble, Costco, Citibank, LiNing, and Nike, to name a few. Multidisciplinary in approach and experience, Todd has flexed across digital, print, production, service, software, and retail—cultivating creative cultures that can meet the demands of today's design and innovation challenges.
A consultant at heart, Todd's infectious passion for business and entrepreneurial grit is core to his competencies. He has partnered with a number of growing creative consultancies to structure deal flow and nurture strategic partnerships. When Todd joined Citifyd as Director of Partnerships, his leadership helped to radically expand adoption of the parking and payment platform—securing contracts with the Portland Timbers, the Portland Trailblazers, the Pepsi Center, the Denver Nuggets, and the Denver Avalanche.
Determined. Positive. A center of calm in the storm. Todd believes that creativity is a powerful force for good in the world. A husband, father of two, and cyclocross maniac, Todd never loses sight of what matters: bringing a vision to life.
Shovel, pickaxe, dynamite
There's talent. There's a little luck. And there's the cornerstone of great partnerships with incredible clients.
We believe great work happens when great people work together. That's why we're always looking for the next great person.