Ideas
The Cultured Chef // Ben Franklin Award
PORTLAND (OR) – October 23rd, 2013 – The Cultured Chef: An International Cookbook for Kids, written by Nicholas Beatty and illustrated by Coleen McIntyre, promises to take young readers on a worldwide culinary tour of tastes and cultures.
The beautifully-illustrated cookbook aims to teach children about the cultures of the world through recipes they can make at home with their parents. The 124-page cookbook has already garnered social media attention thanks to a successful Kickstarter campaign in 2013, and has received glowing endorsements from NYT Bestselling author Alethea Kortis, as well as Mike and Janet Johnston of Savory Spice Shop.
Faced with creating a book that would appeal to children, authors Beatty and McIntyre turned to Portland's Watson Creative for help with the book's strategy, creative direction, design and production. The unique challenge of creating a children's book was a departure from their usual portfolio for the design firm, and one which project designer Mykal Murphree embraced with enthusiasm.
"This project was a turning point for our firm," said Matt Watson, co-founder and creative director of Watson Creative. "It helped show what we could do outside the world of sports. I enjoyed watching Mykal work and grow through the design process too. This book will be feature proudly in our portfolio for years to come, and we're grateful to Nick and Coleen for the amazing opportunity."
"Both BookSprocket and Watson Creative learned a lot about the process of publishing a large children's book over the course of this project," said Coleen McIntyre. "It's been exciting to watch the evolution of this book, from the tiny thumbnail idea drawings to a beautifully-designed, full-color 120 page book. We are extremely happy with the end product, and can't wait to hold a finished book in our hands!"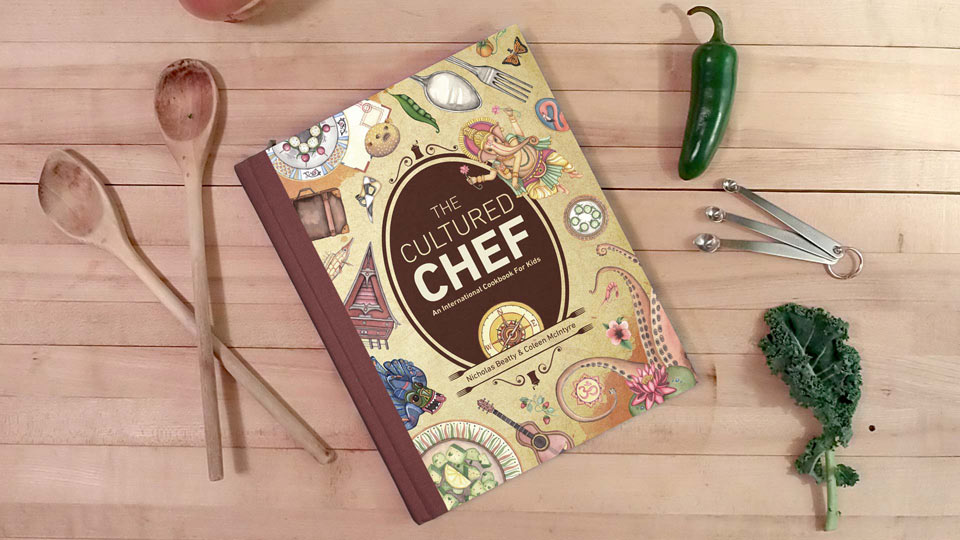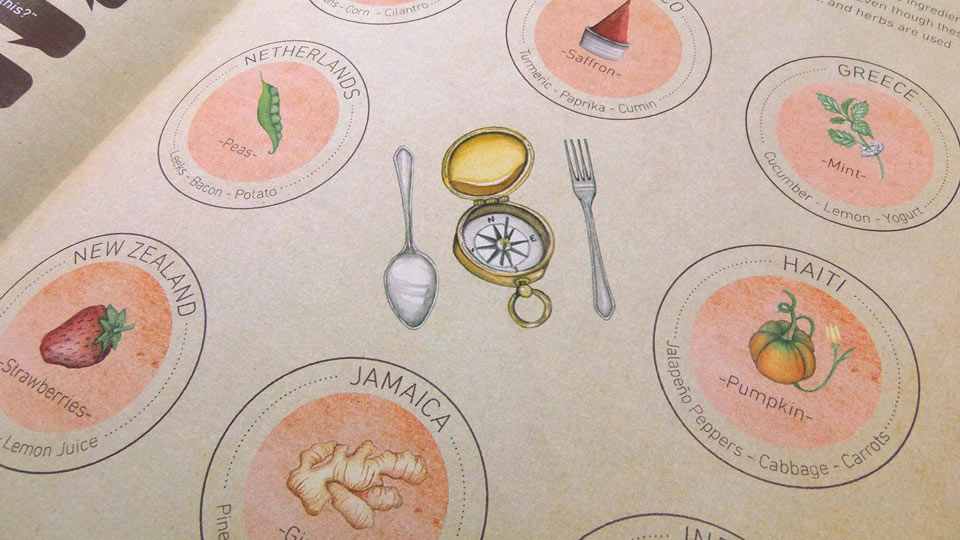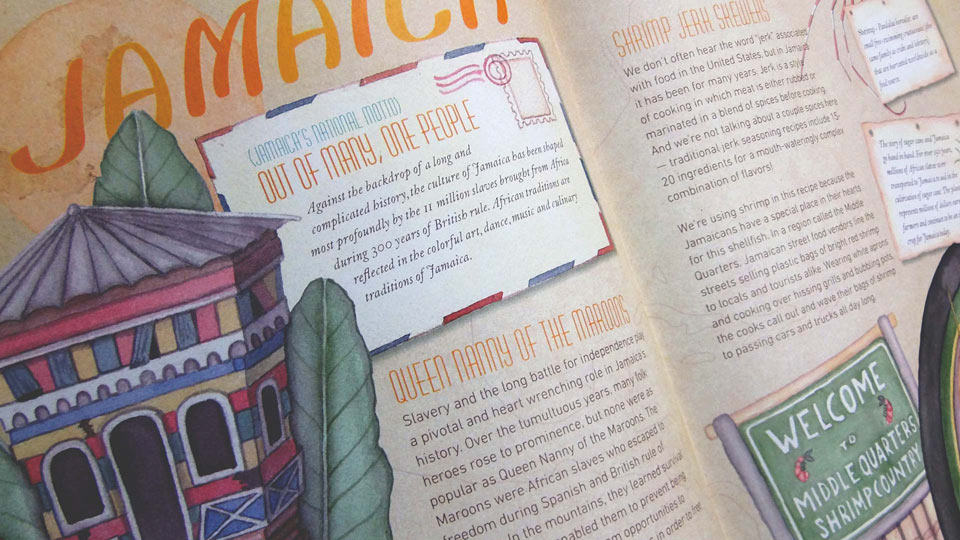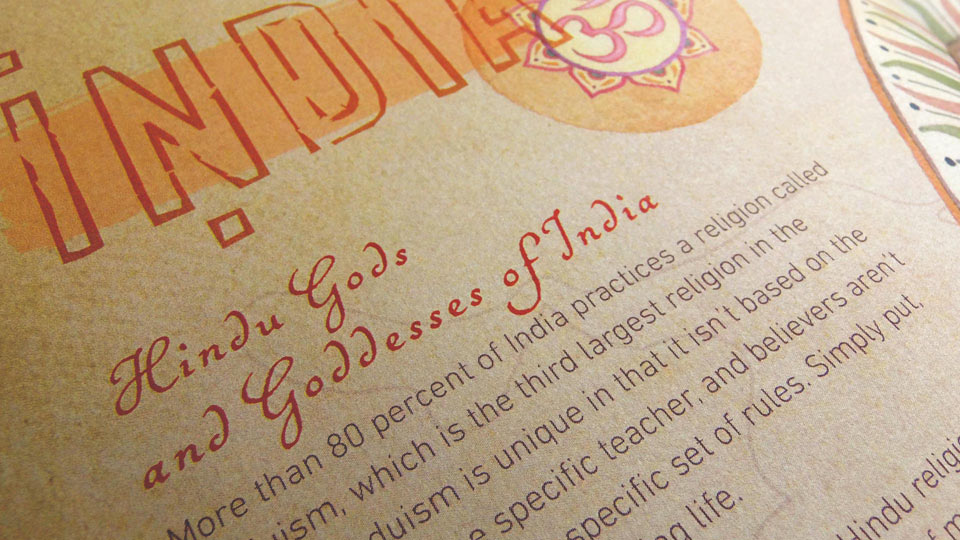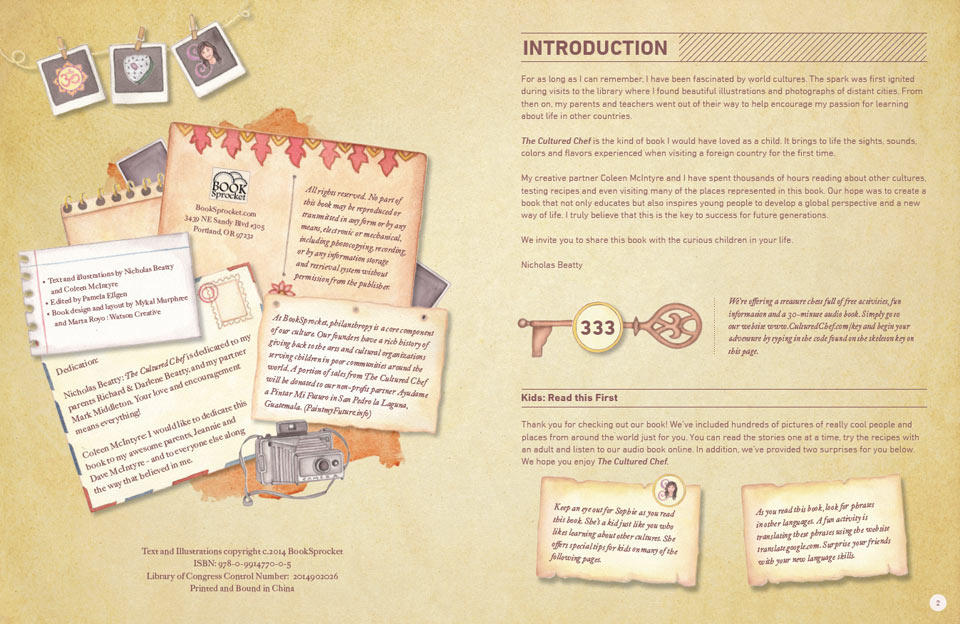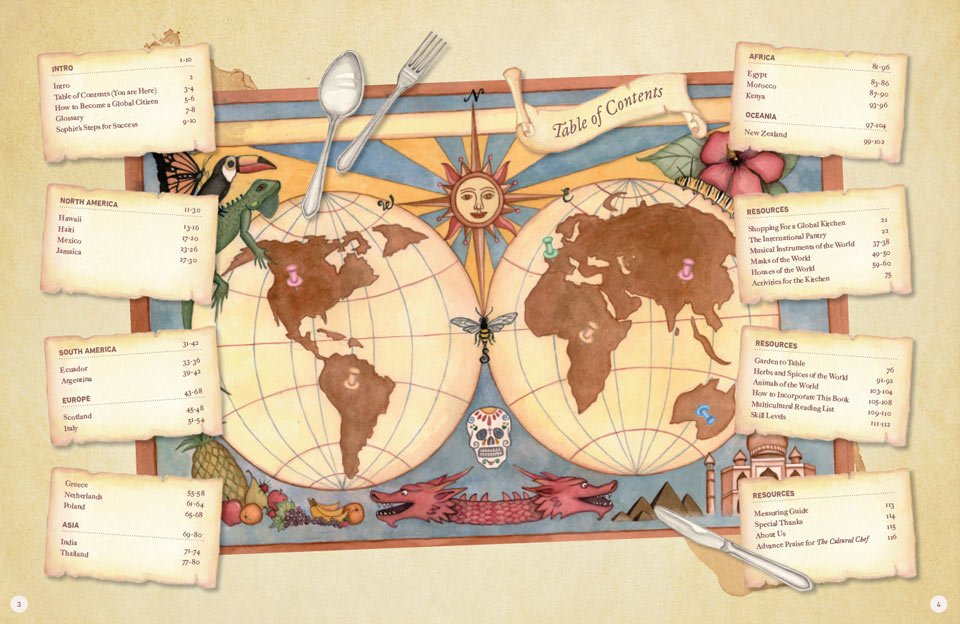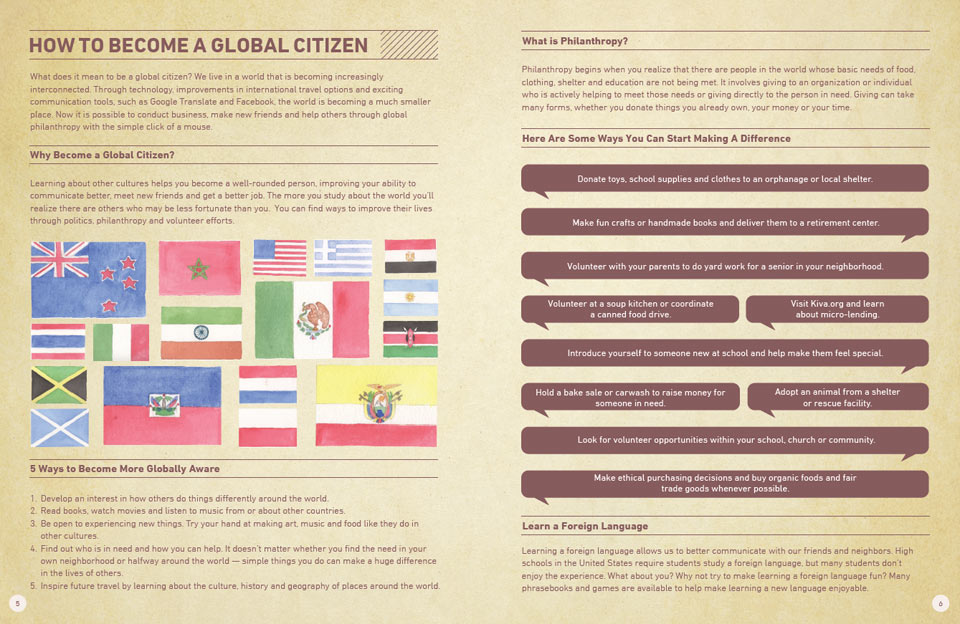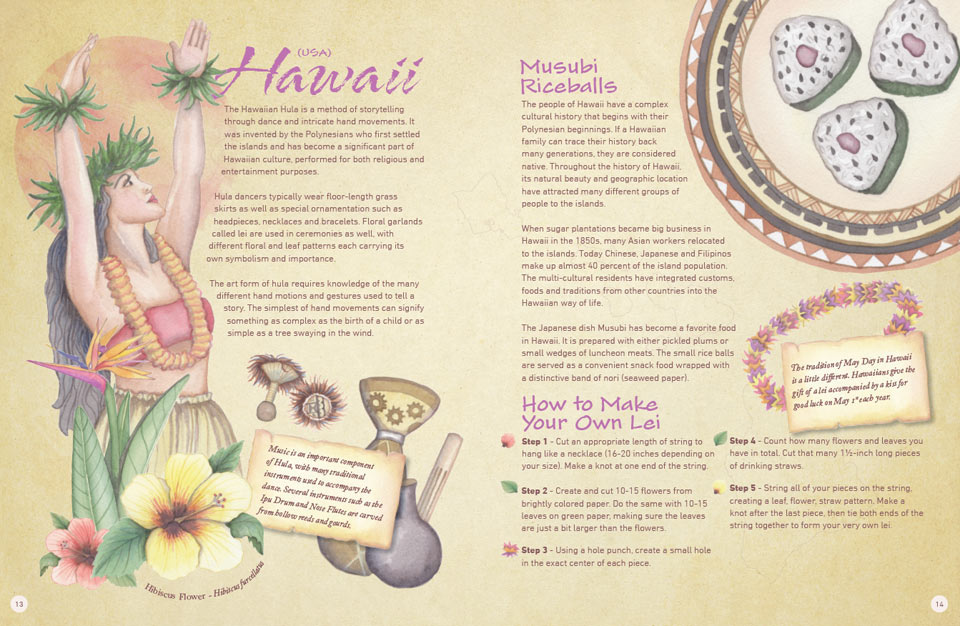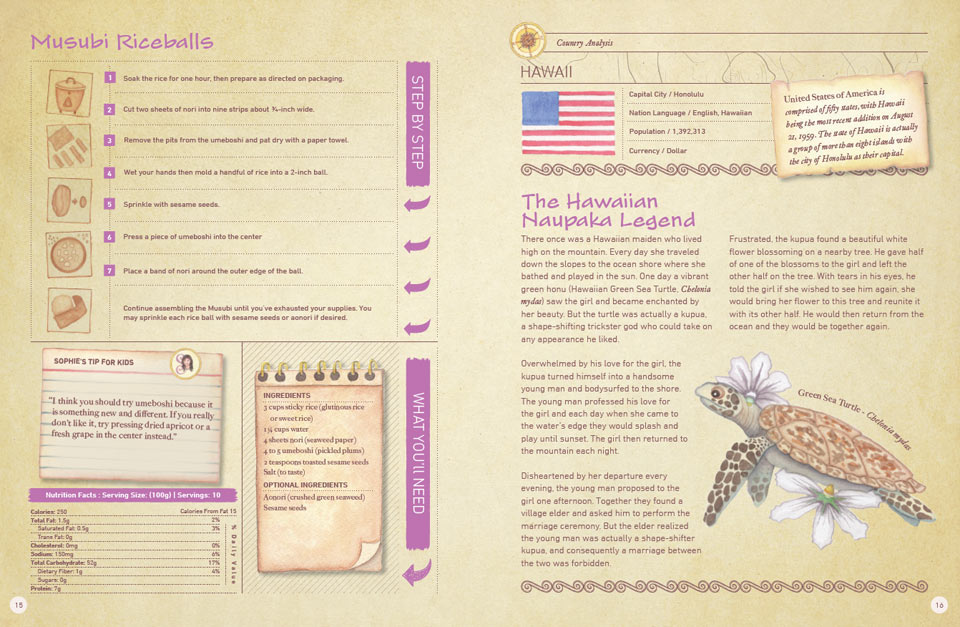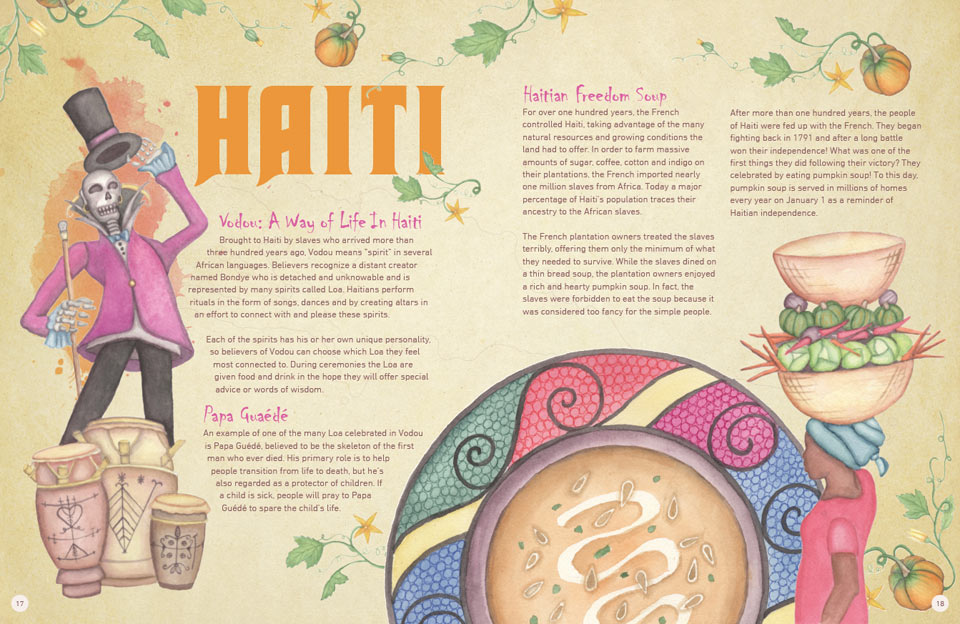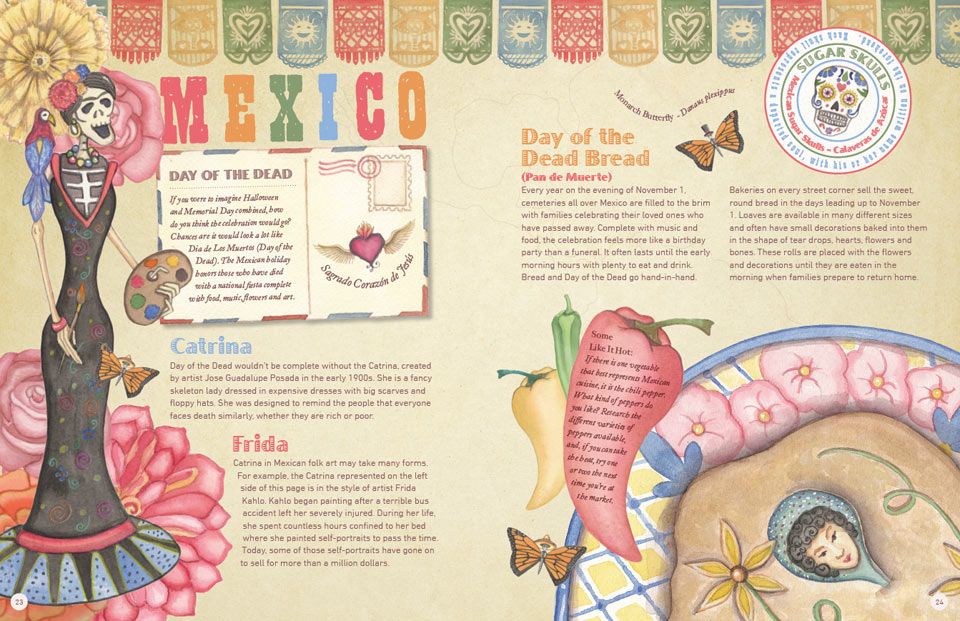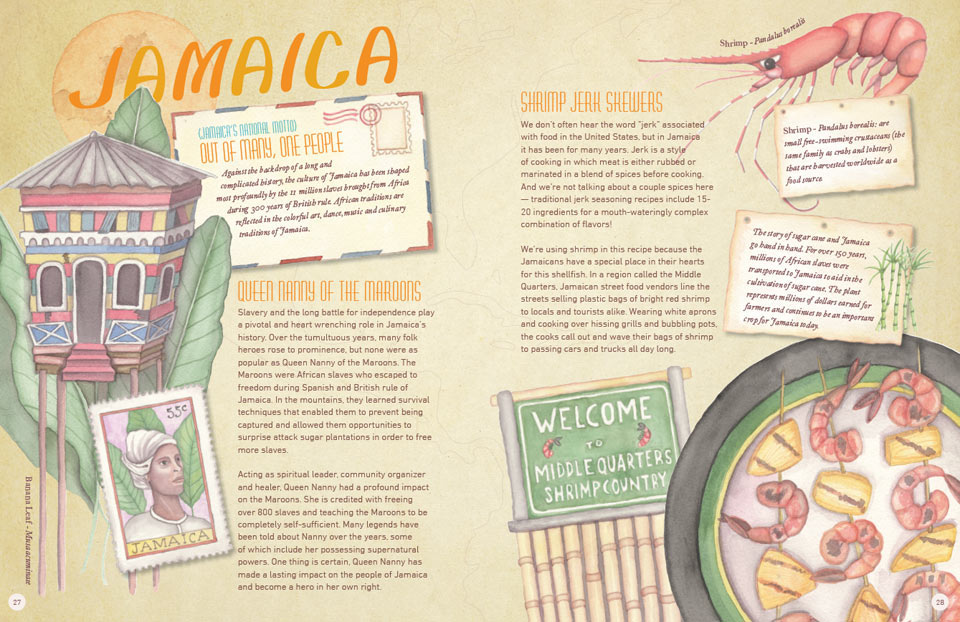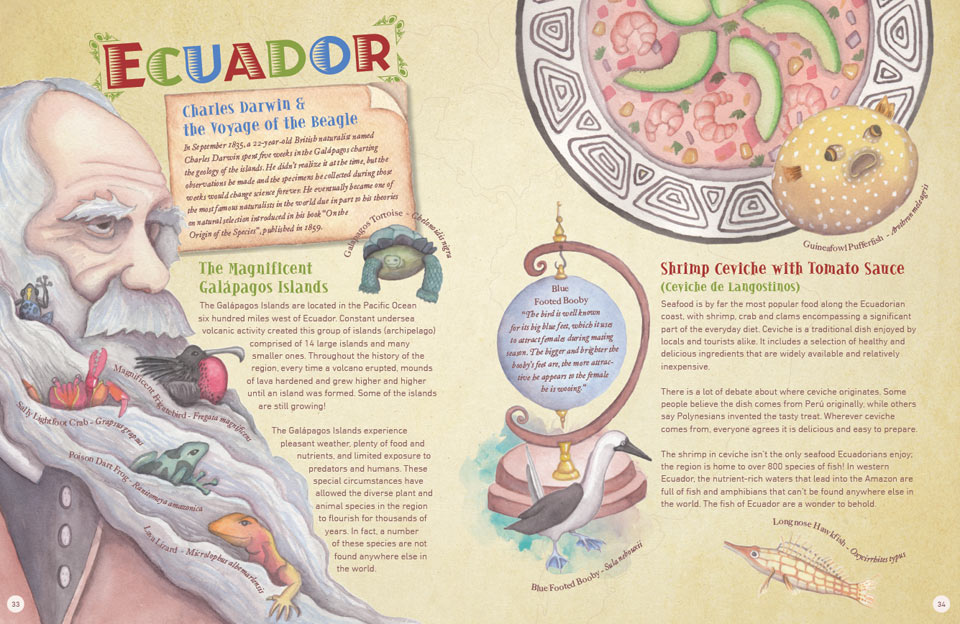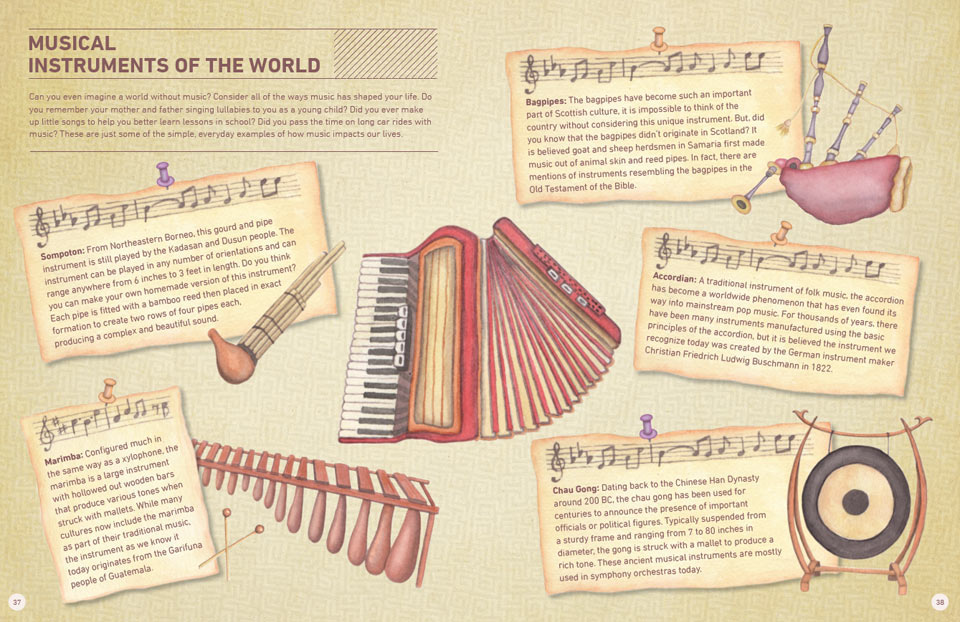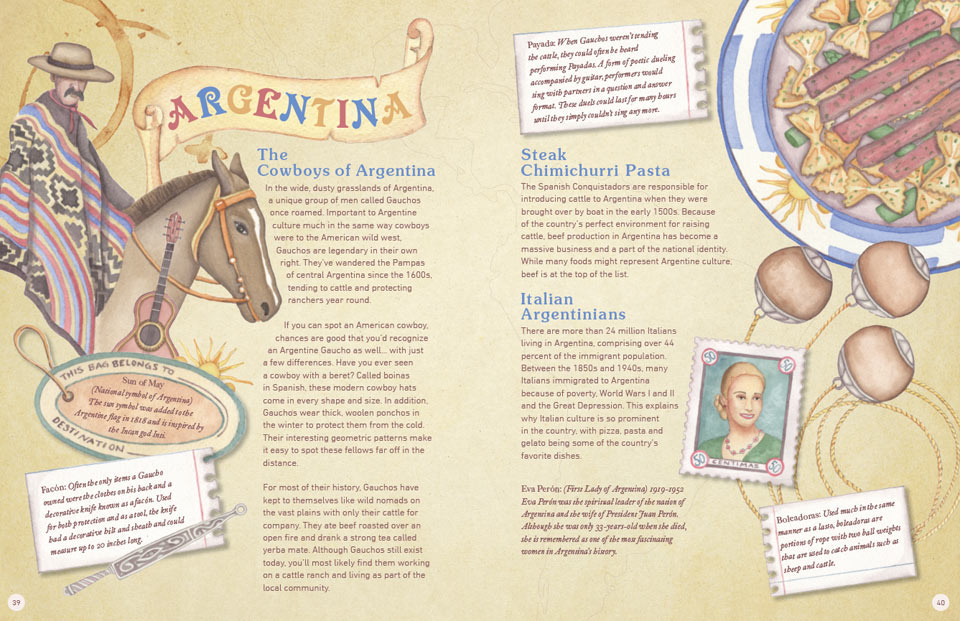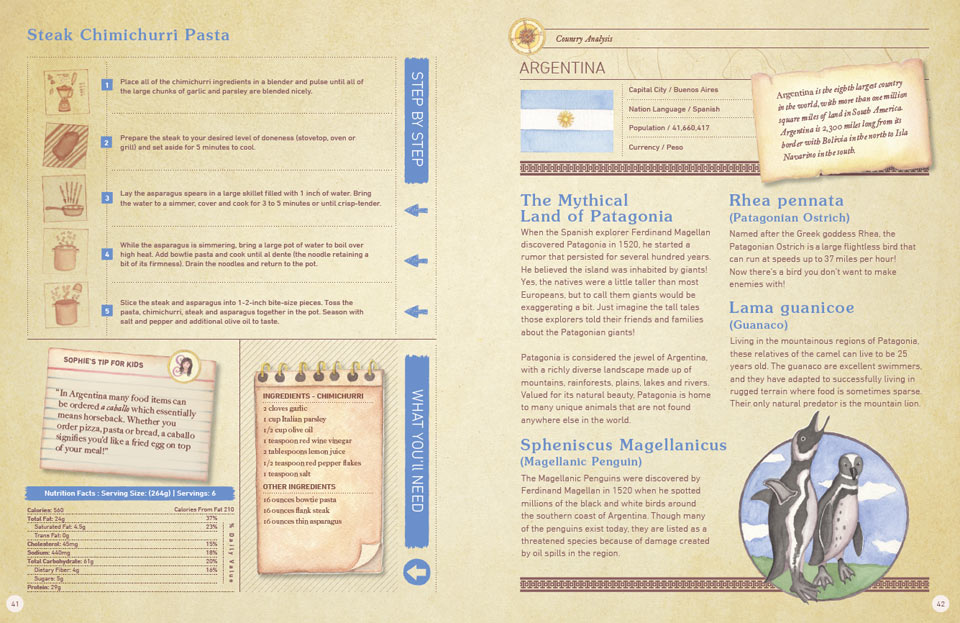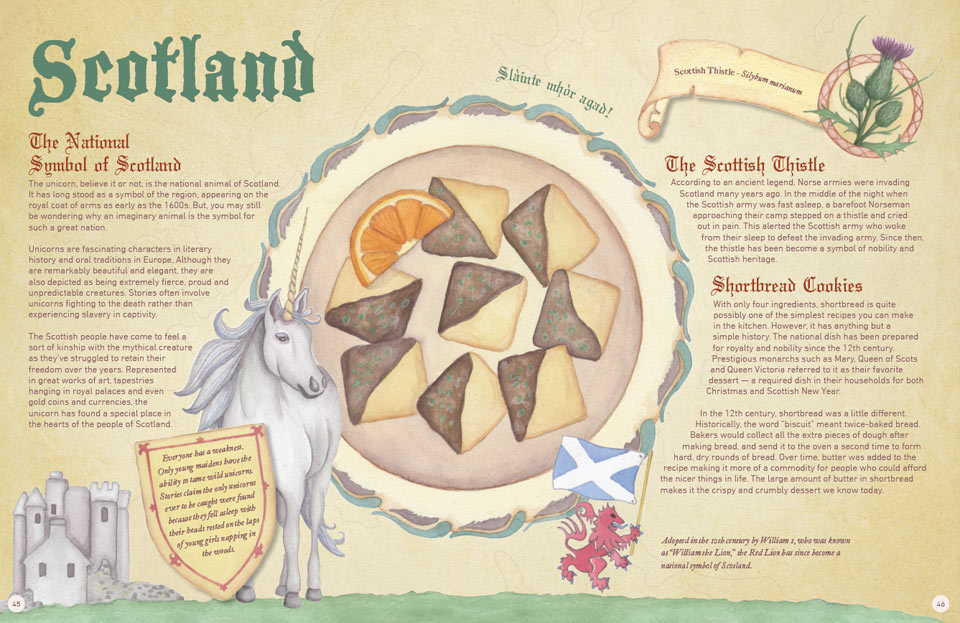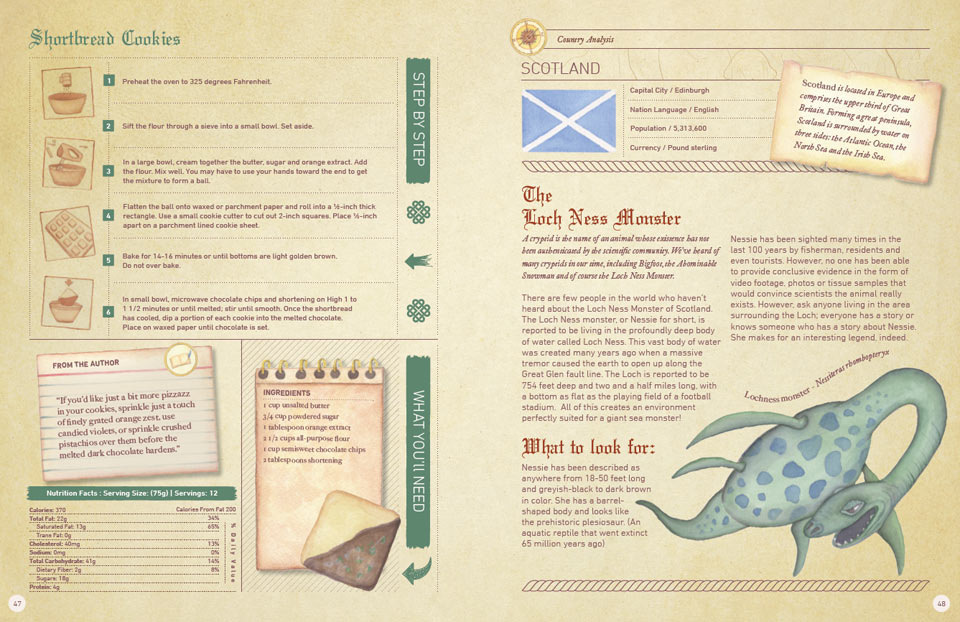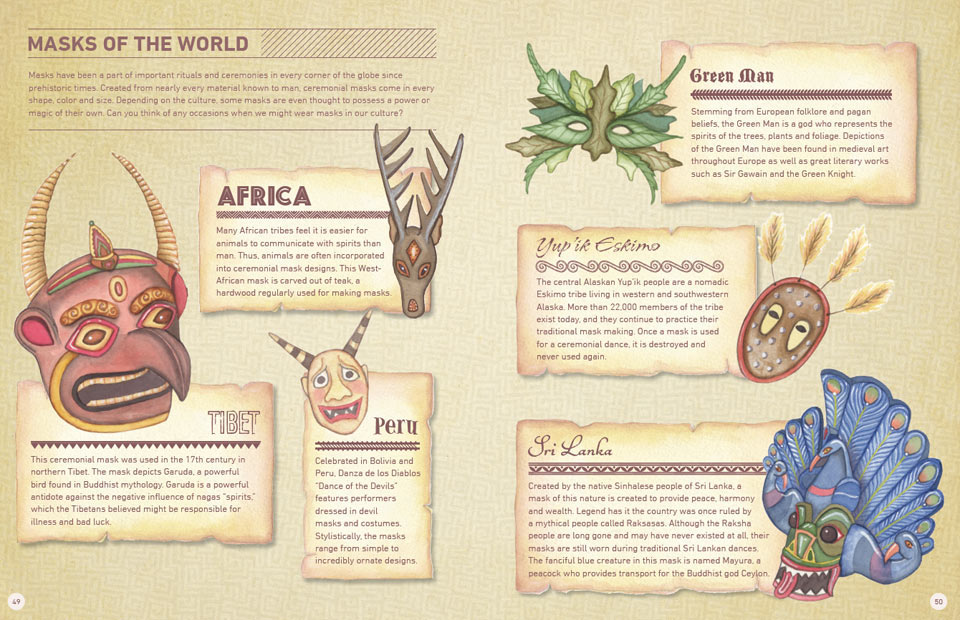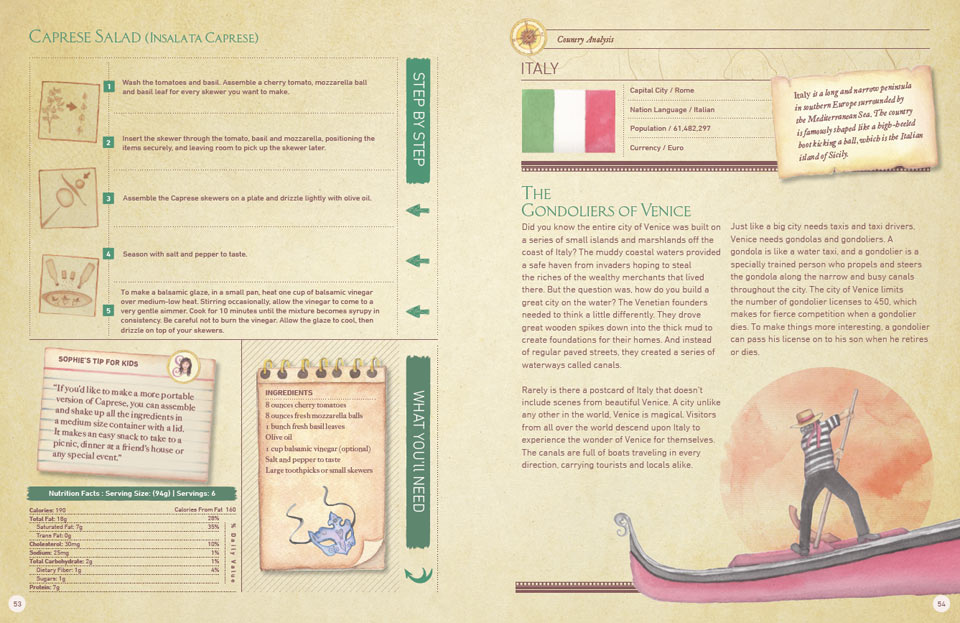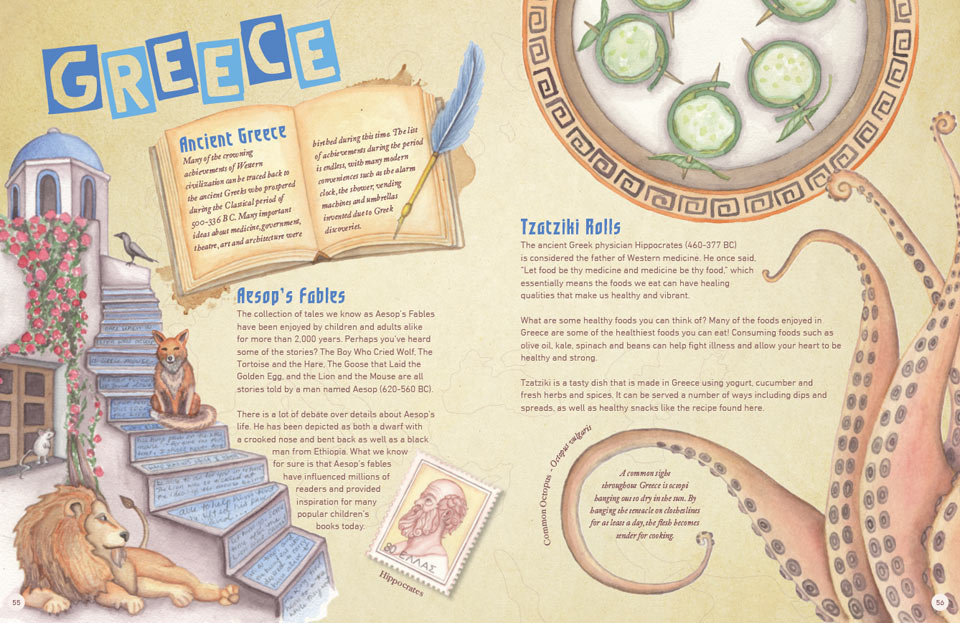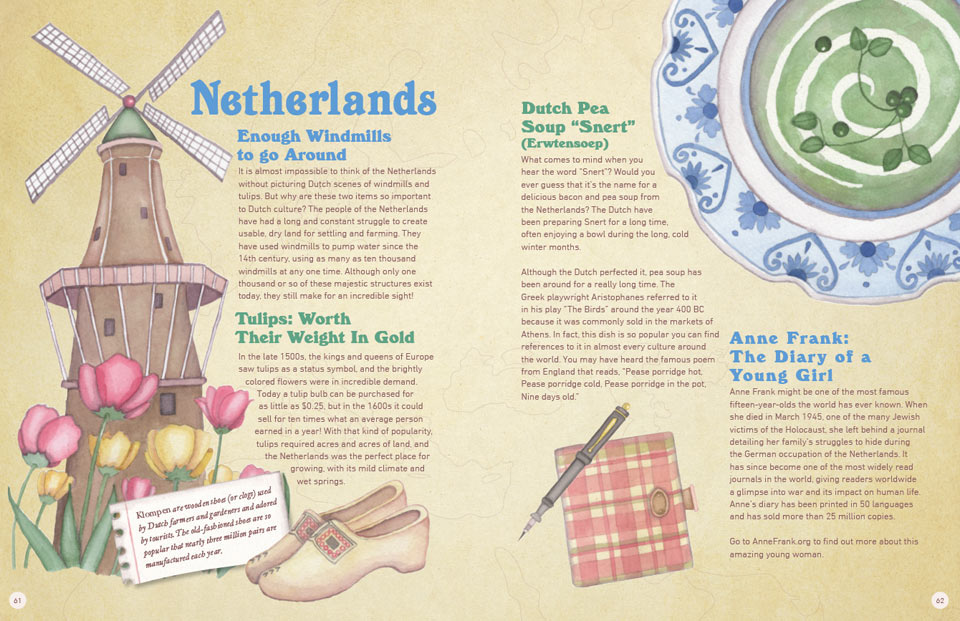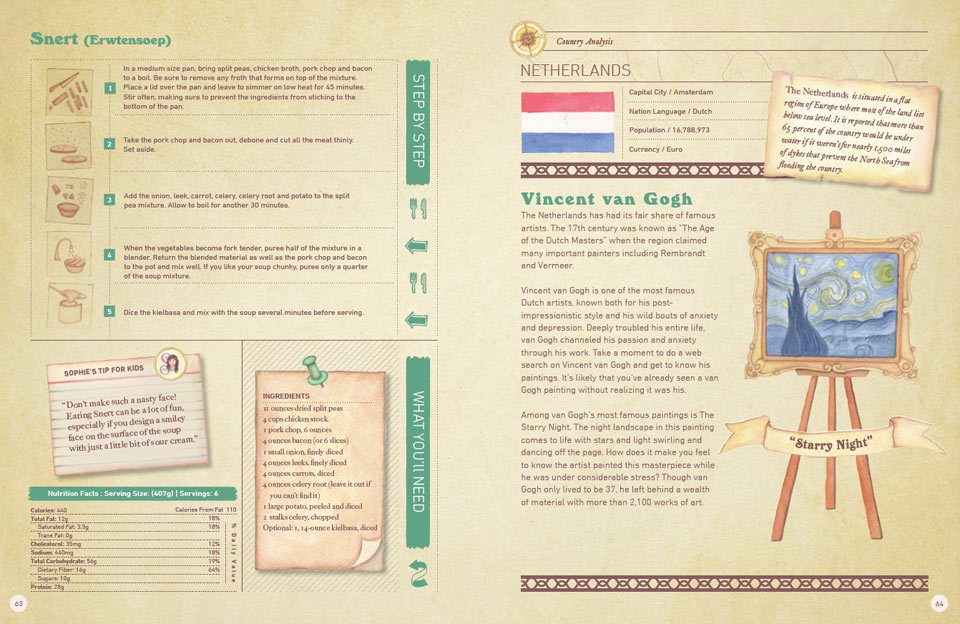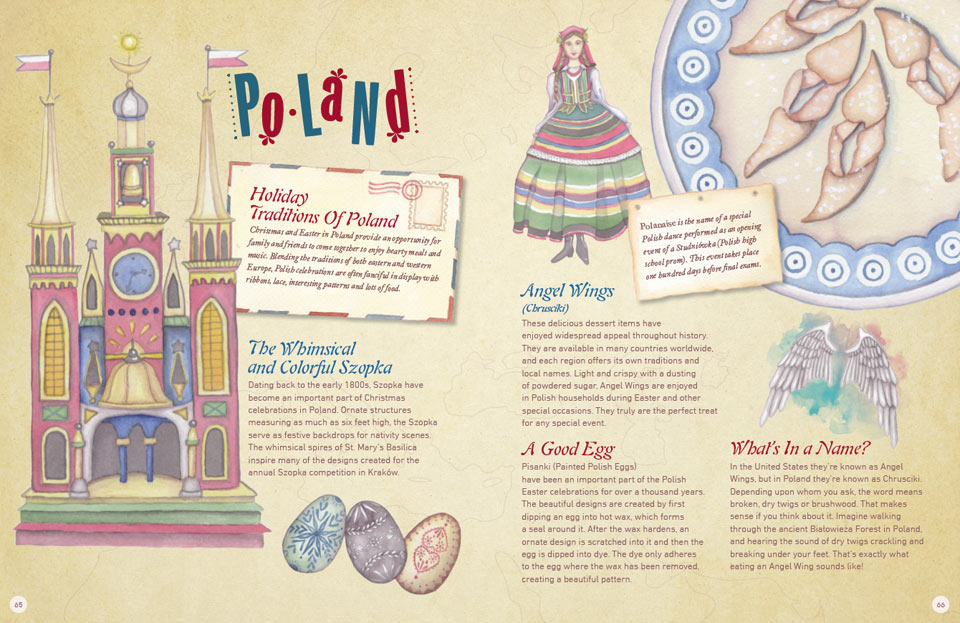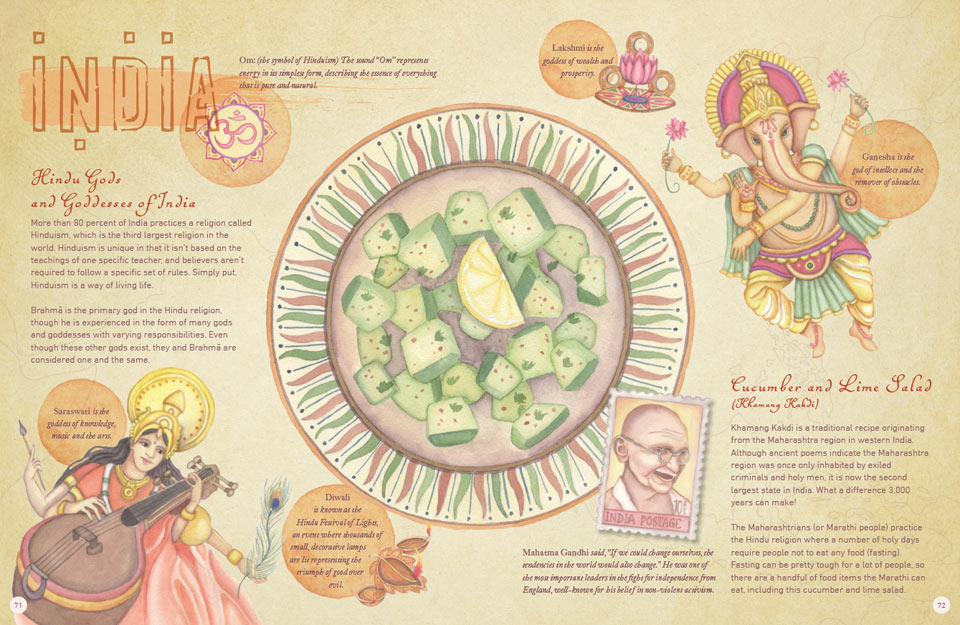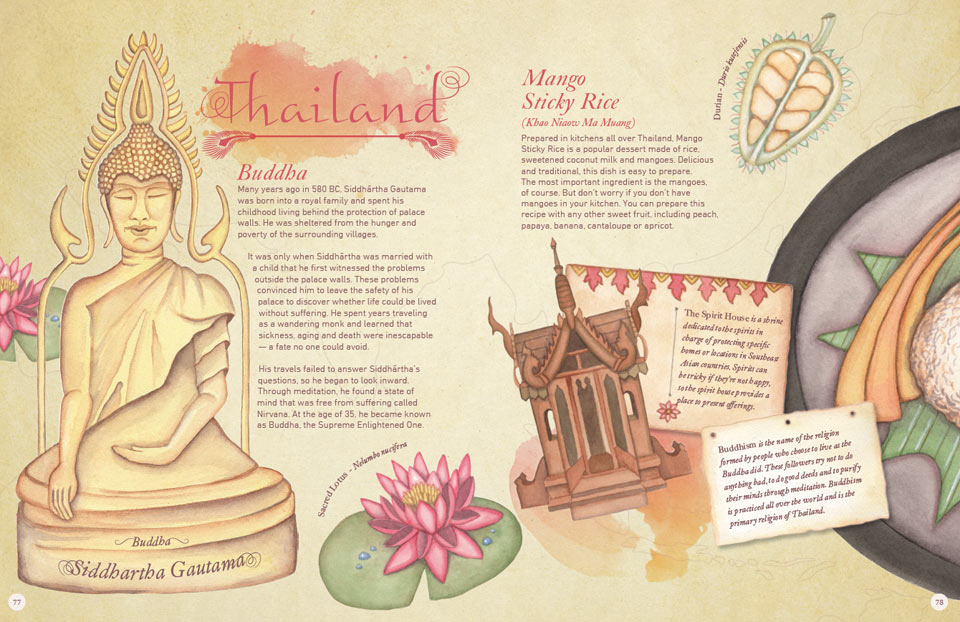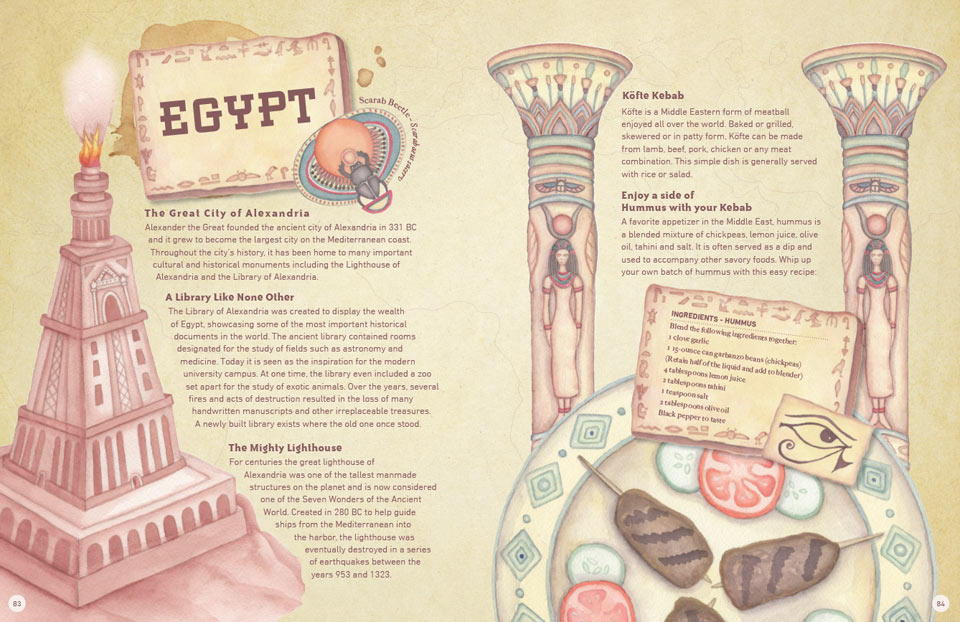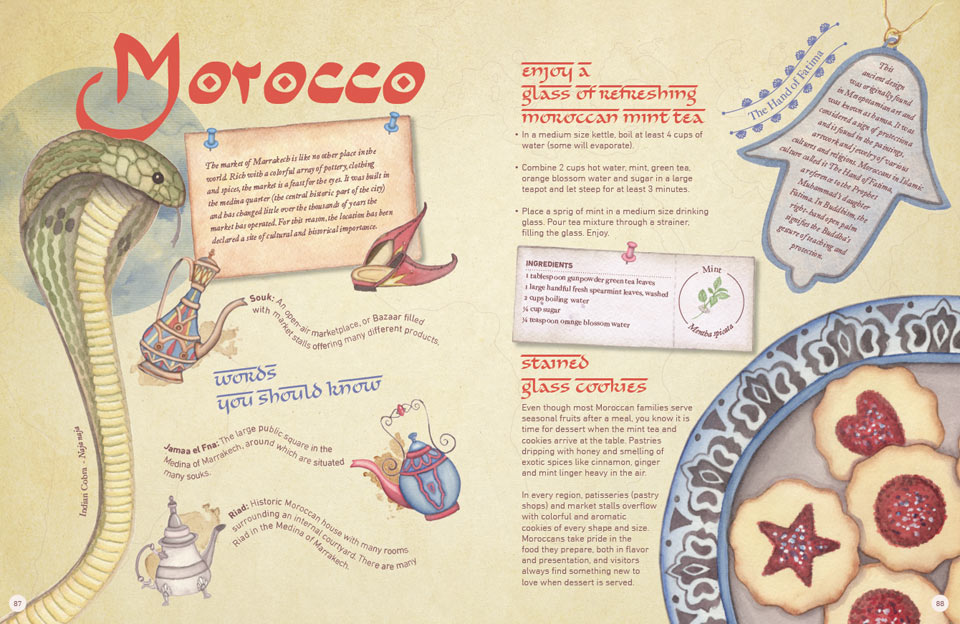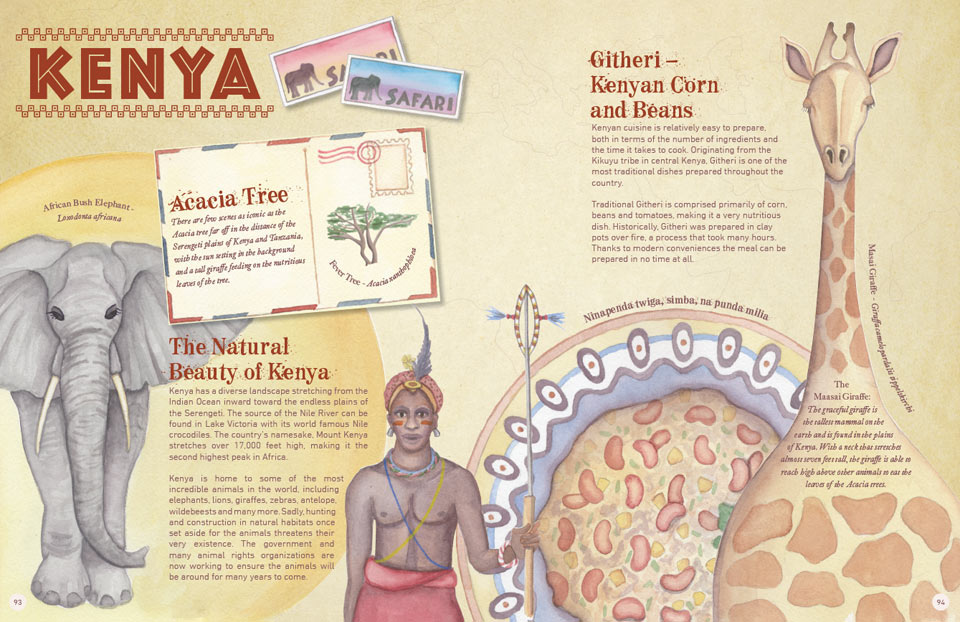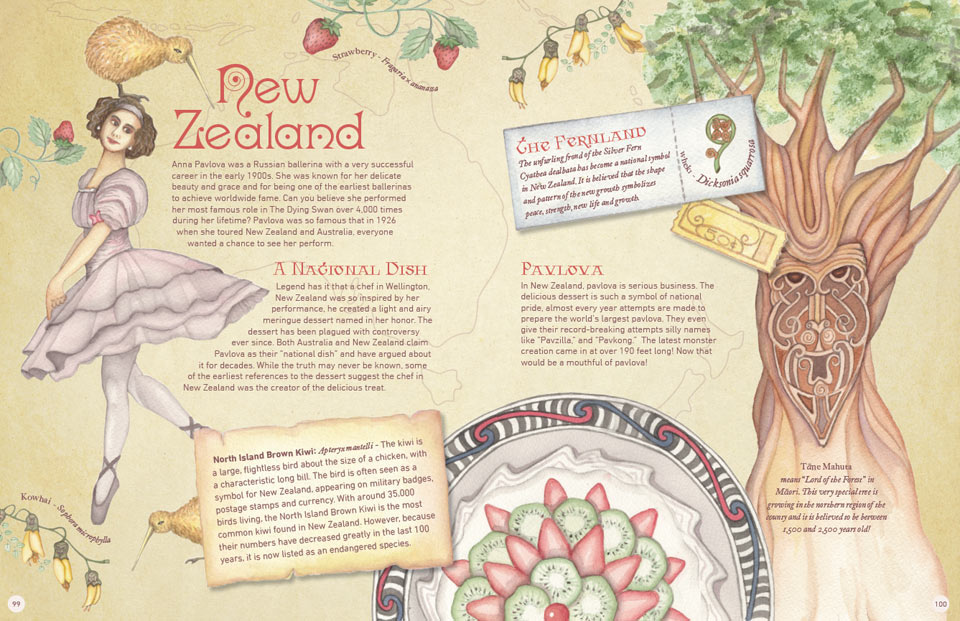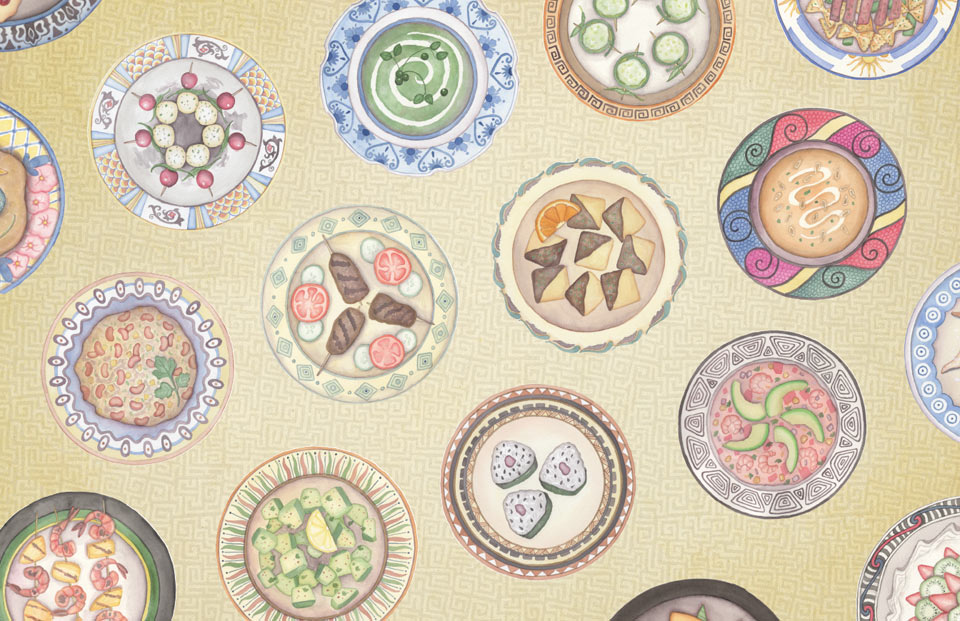 To learn more about The Cultured Chef or reserve your hardcover copy, visit the book's website: www.culturedchef.com
Advance Praise for The Cultured Chef
"Phenomenally cute, phenomenally colorful, and phenomenally educational, The Cultured Chef is all around the world FUN."
Alethea Kontis, NYT bestselling author
"Recipes, fun facts and amazing illustrations come together as the perfect ingredients for this beautifully written book. The Cultured Chef helps kids of all ages learn about the foods, flavors and traditions of cultures in a fun and creative way."
Mike and Janet Johnston, Founders, Savory Spice Shop
"At its core, The Cultured Chef supports one of the most important bonds—a healthy and nurturing relationship between parent and child."
Dr. Susan Bartell, nationally recognized psychologist and author of Dr. Susan's Fit and Fun Family
"Visually stunning, and carefully and thoughtfully produced, this charming, unusual book opens up children's eyes to an array of the world's cultures and cuisines."
Nancy Baggett, Award-winning author of Simply Sensational Cookies
"Exposure to world cultures, diversity education, kitchen techniques, folklore, history, the arts— The Cultured Chef is an educator's dream come true!"
Father Dominic, Television host of Breaking Bread, and author of The Breadhead Bible
"Beatty and McIntyre's comprehensive exploration of world culture through the universal lens of food is vibrant and inviting."
Jennie Schacht, IACP Award-nominated author of Southern Italian Desserts
"The Cultured Chef takes children around the world through recipes and stories, fostering cultural development and diversity using the global language of food."
Pam Atherton, Host of A Closer Look Radio
"The Cultured Chef is just the kind of "compass" I love to use while teaching family and food education programs, workshops and community activities."
Sharon Davis, Author of Baking with Friends
"Without leaving home, readers can travel and explore the cuisine of other countries right in their own kitchen with this delightful book!"
Charlene Patton
Executive Director, Home Baking Association
About BookSprocket Media
BookSprocket Media was founded by Nicholas Beatty, a children's book author working primarily in multicultural stories, and Coleen McIntyre, a children's book illustrator. The Cultured Chef: An International Cookbook for Kids is their first publication.
www.booksprocket.com
About Watson Creative
Watson Creative is a design-led business consultancy firm based in Portland, Oregon. Founded by Matt Watson, a design expert with 11 years experience with Nike, Watson Creative offers a wide range of business-led design services, including brand management and strategy, rebranding services, web design, VIP and athlete branding, and business strategy.
www.watsoncreative.com
The Cultured Chef // Ben Franklin Award
by Watson Creative