Ideas
Type Sport Culture into Google.

Type Sport Culture into Google.
See anyone familiar at the top of the page?
Seven years ago I wrote an article as part of our macro trend series on "sport culture." Today that article outranks 3.2 billion other pieces of content, listing #1 on Google. This happened organically without a paid digital campaign to become the featured result on Google.
Roughly 2,000 people find us via this one article every month, many of them CMOs and key decision makers looking for insights on managing fan culture. Over the years, we've won business with sportswear companies, universities, world-class athletes, and NFL teams thanks to this single piece of content.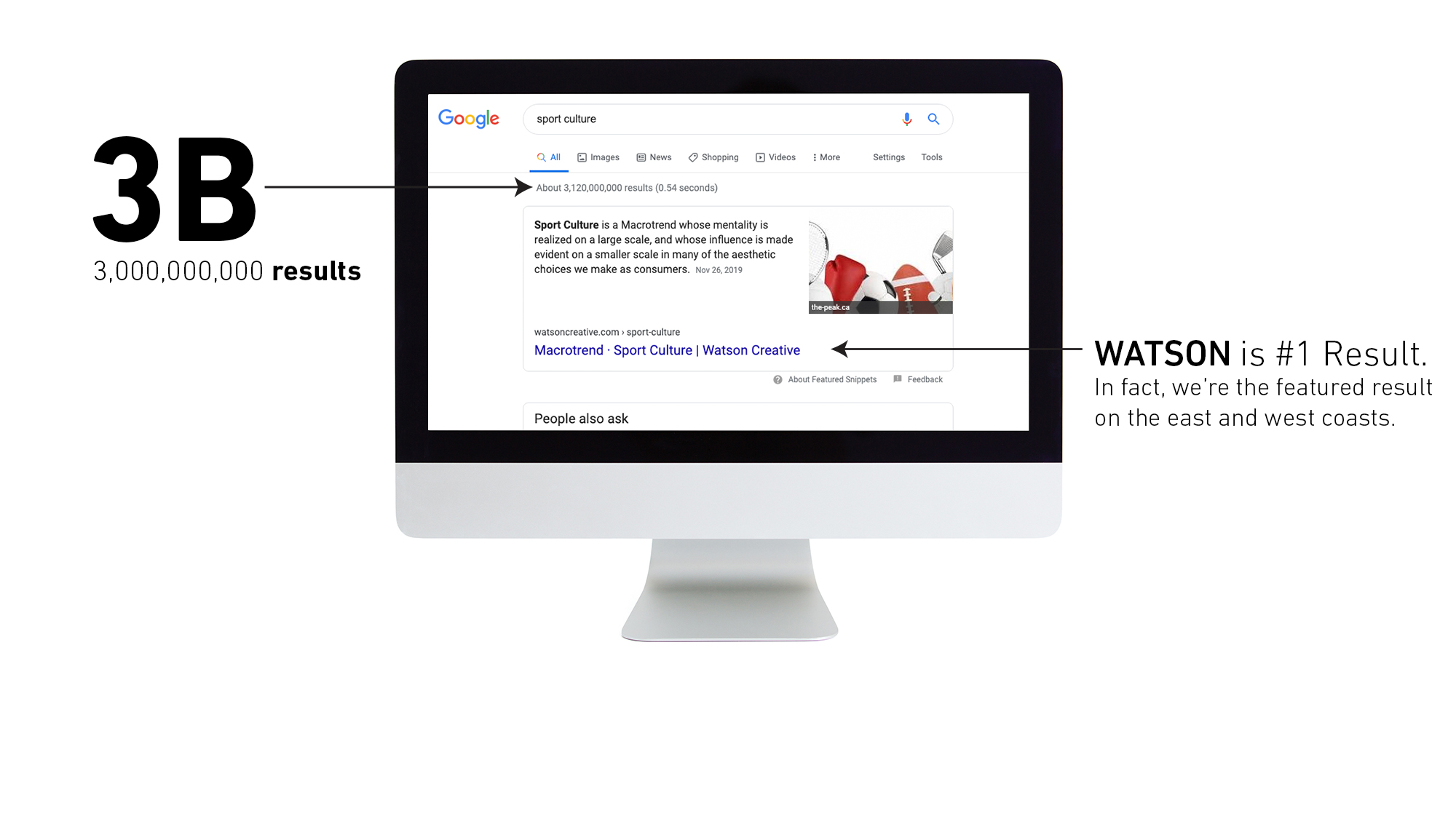 But this isn't about sports. It's about the power of genuine thought leadership and the reason why major players across fifteen industries—bankers, architects, consultants, technologists, winemakers—have partnered with us to develop meaningful, contextually relevant, and intelligently positioned content.
As markets sway, elections heat up, and production fluctuates, now is the time to double down on communicating your unique point of view to your customers and stakeholders.
Digital marketing, SEO, and paid media matter—we do that. But let's talk about how a strong position backed by compelling insights and a bold, selfless message can have an outsized impact on your business.
Type Sport Culture into Google.
by Matt Watson