GEVURTZ MENASHE
Empathy. Expertise. Veritas.
Brand is reputation.
Gevurtz Menashe built a 40-year old family law practice around a single belief: expertise in the law coupled by quality care for clients produces the best outcomes for families—full stop. But as online search steadily replaced word-of-mouth, the firm knew they had to evolve. The reputation they worked so hard to establish had to be communicated through brand. After an extensive search for the right creative agency, the partners hired Watson to strategize, position, and design a rebrand to showcase the empathy and expertise that set the firm apart from the rest.
Research
Strategy
Brand
Print
Copywriting
Photography
Video
Website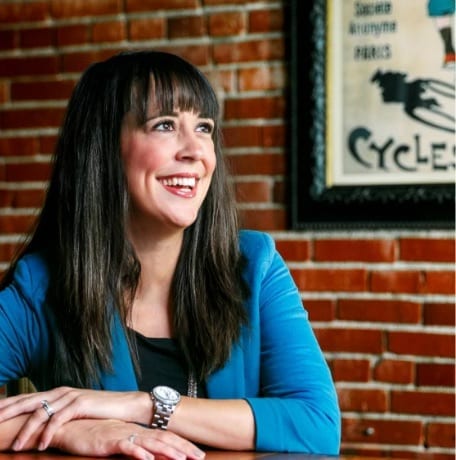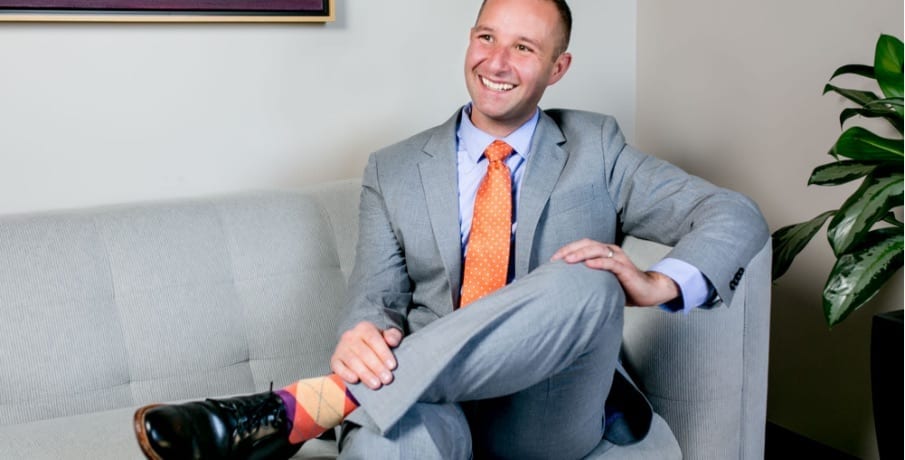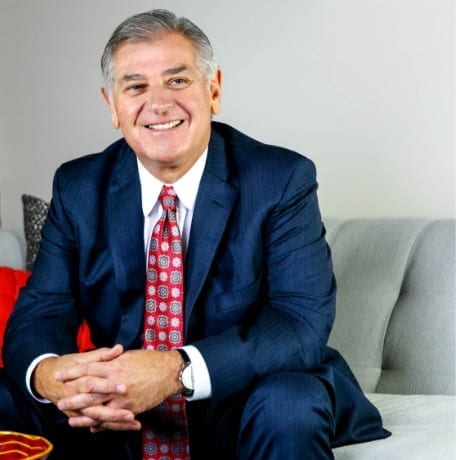 Family law and estate planning are intrinsically fraught.
We knew the brand had to spark immediate trust—the
assurance that Gevurtz Menashe was the right firm
to help you navigate life's most difficult moments.
CONFIDENCE AND PRESTIGE
Making a mark.
We designed Gevurtz Menashe's wordmark to lockup beautifully in the digital space or print. Classic. Confident. Yet warm. Imbuing the brand with authenticity and craftsmanship at every touchpoint.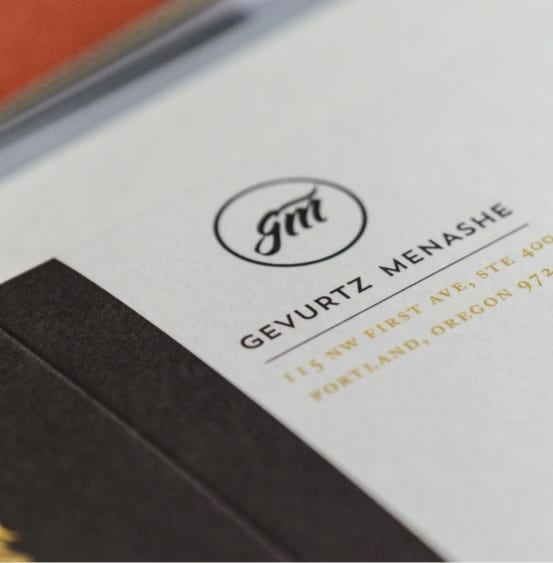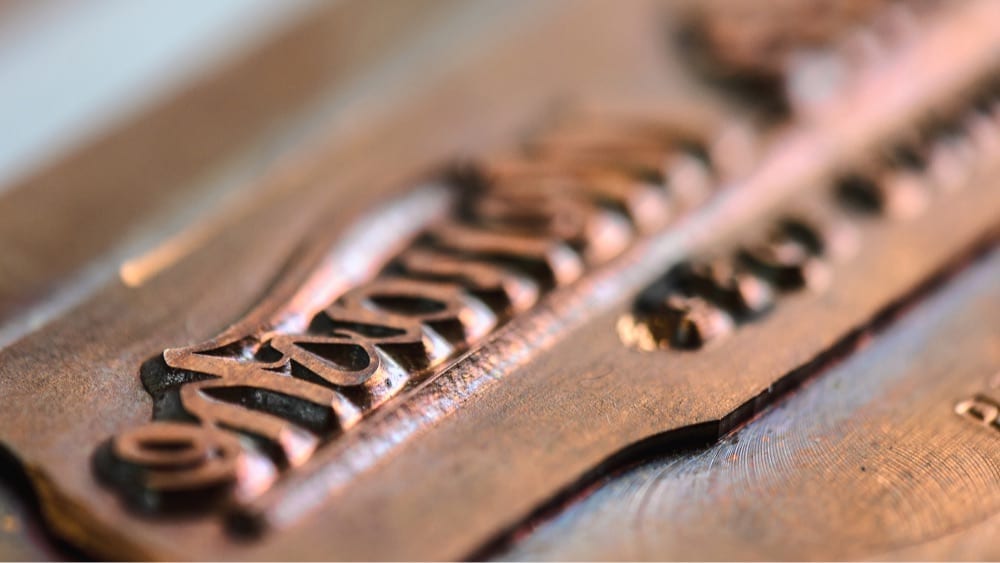 A TOUCH OF TRUST
Print makes a difference.
The human eye interacts at six different touchpoints with a printed page versus only two with digital. That means meaningfully designed printed materials attract three times the attention. Paper texture. Foils. Rich color. These elements work together to communicate the quality of your services. For Gevurtz Menashe we designed every document, form, book, and envelope to express the deep expertise the firm offers clients.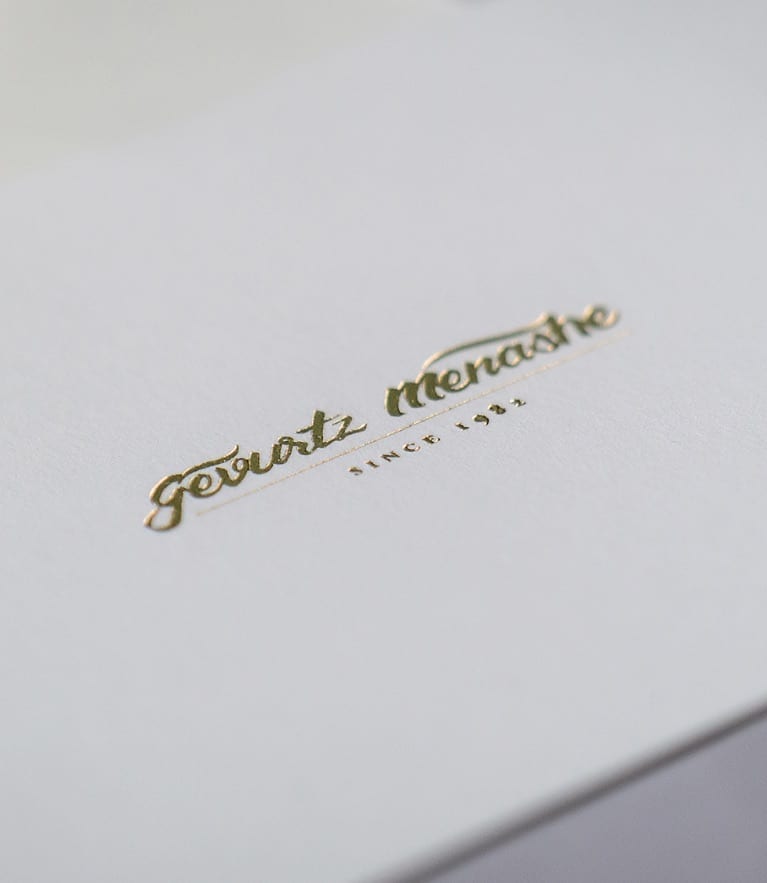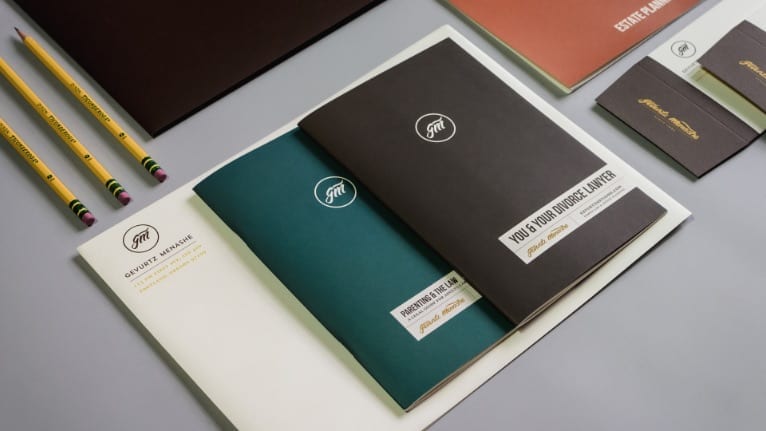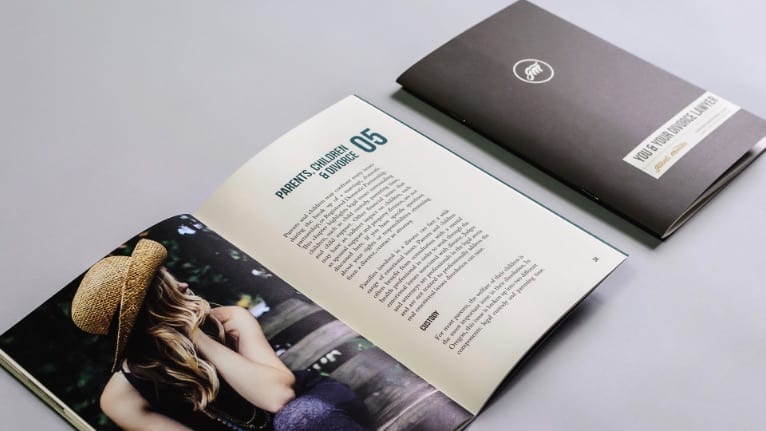 HISTORIC SPACES
Experiential expression.
Located in a building in Portland's historic Chinatown, we drew from the aesthetics of the environment to create distinct content: staff photos, brand video, and digital identity.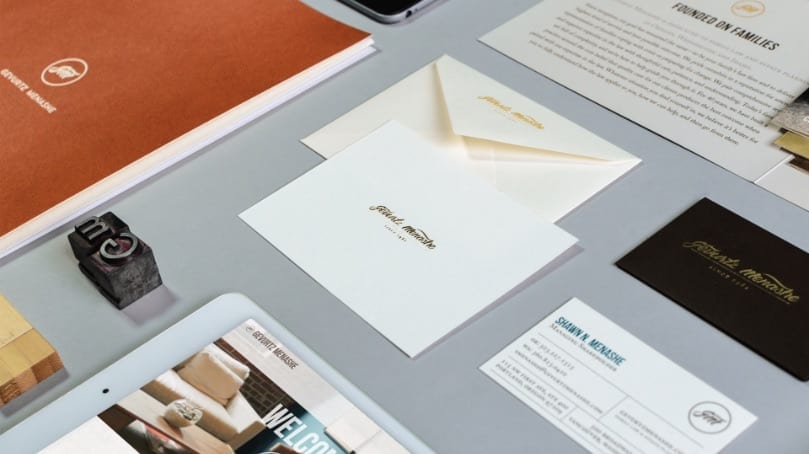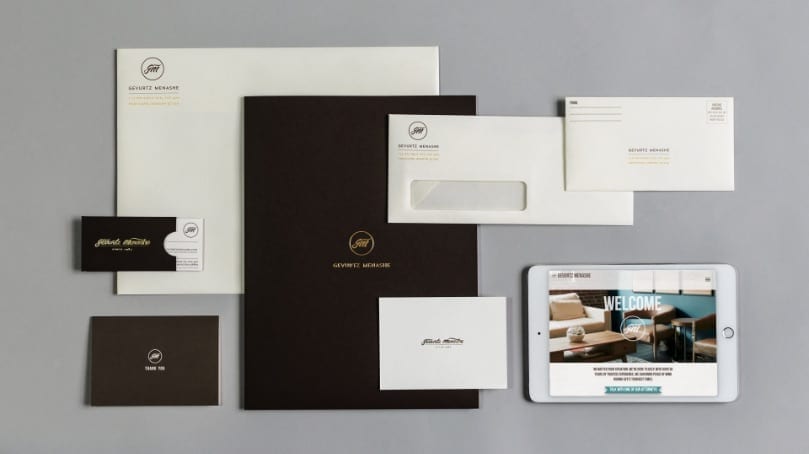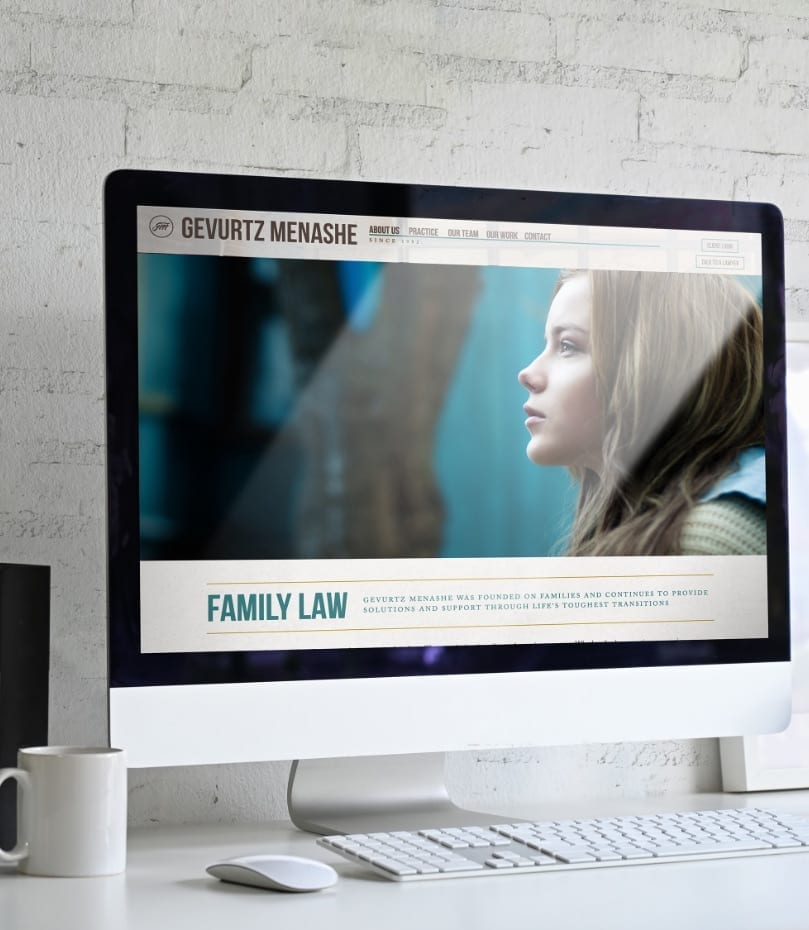 GEVURTZ MENASHE
As the rebrand progressed, we helped the firm reposition their services. Estate planning is now one of their fastest
growing categories.